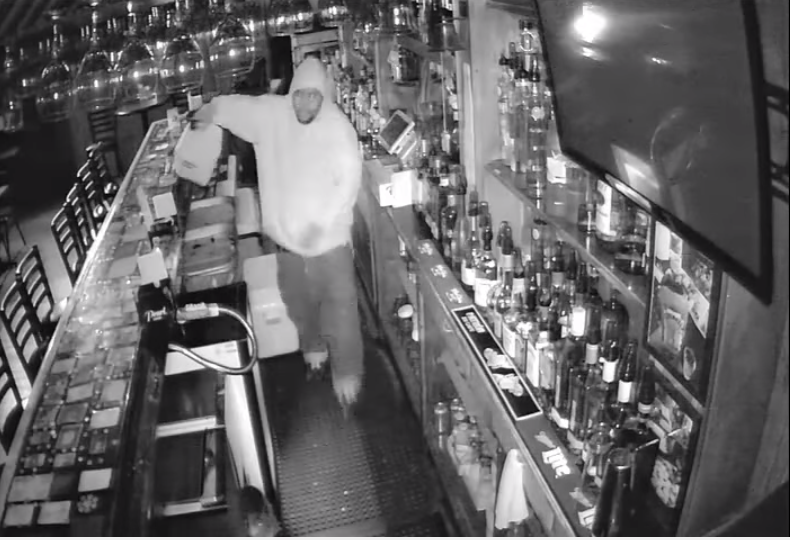 Image via SLMPD
An arsonist pours flammable liquid inside Ole North Town Bar & Grill.
A thieving arsonist was caught on tape splashing an accelerant across an Old North bar before he took off with the cash register and set the place ablaze.
The combination burglary and fire began about 3 a.m. at Ole North Town Bar & Grill (1435 N. Market Street), and city cops have now released the surprising surveillance footage in hopes of solving the case.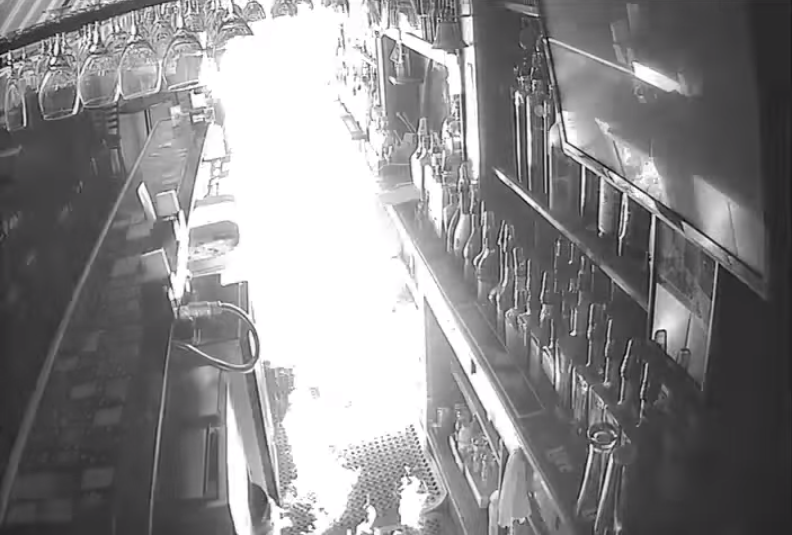 Image via SLMPD
Flames spread through Ole North Town Bar & Grill.
The suspect — a large, goateed man in a white or light-colored hoodie — is seen in the video (posted below) as he walks behind the bar with a fuel jug, sloshing the flammable liquid across the floor and counters.
He pauses to rip the cash register, electric cords and all, from the wall and eventually disappears around a corner. A few seconds pass and then the place ignites in a bright flash of flame.
Police ask anyone with information to call CrimeStoppers at (866) 371-TIPS.
We welcome tips and feedback. Email the author at doyle.murphy@riverfronttimes.com or follow on Twitter at @DoyleMurphy.