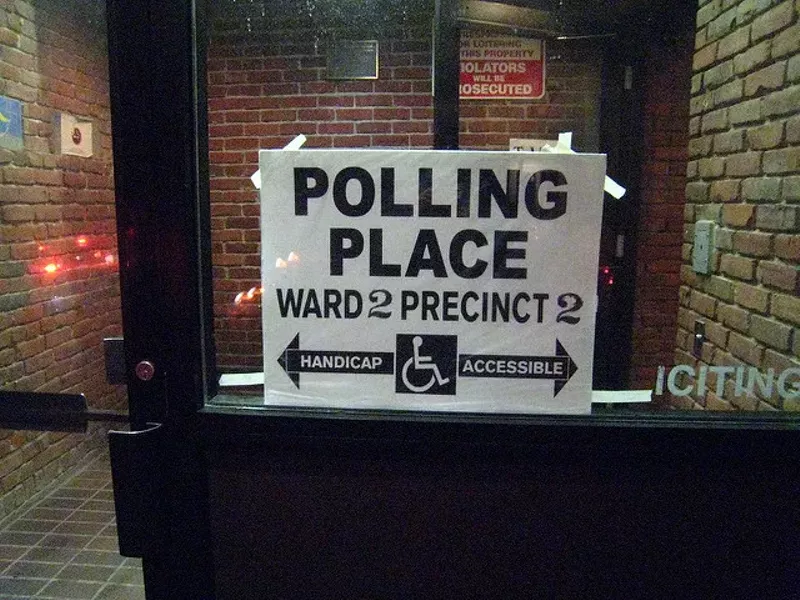 Six days after attorney Dave Roland asked the St. Louis City Board of Elections to closely monitor absentee ballots in the August primary in three races involving the Hubbard family, noting "extreme irregularities" in the family's past races, he got his answer.
The board is refusing to take action.
In a sharply worded response, the board says it is not obligated to monitor the races.
"After exploring the relevant Missouri law on this issue, it is abundantly clear that the demands you have made go far beyond anything required of The Board," it wrote. "In fact, your demands would intrude upon individual voters' rights and could amount to acts of voter suppression by The Board."
In his letter, Roland had noted the "almost literally unbelievable" volume of absentee ballots cast in races involving the Hubbard family, which include State Rep. Penny Hubbard, Democratic Party Committeeman Rodney Hubbard Jr. and Alderwoman Tammika Hubbard. And, Roland noted, once those ballots were counted, an incredibly high percentage went for the Hubbard in the race — sometimes, as much as 95 percent in certain precincts.
(Penny Hubbard has forcefully denounced the idea that the numbers suggest a problem, saying, "My family will never apologize for helping seniors and the disabled exercise their constitutional right to vote.")
But rather than be intrigued by the patterns identified by Roland, the board seemed intent on washing its hands of the matter. It flatly declined Roland's demand that it verify applications for absentee ballots in his clients' races or visit those voters to monitor their balloting.
"[Y]our letter has innuendoes of alleged wrongdoing and no facts to support it," attorneys David W. Sweeney and Celeste Dodson wrote on behalf of the board. "Statistics and percentages do not make a case for wrongdoing or fraud, as stated in your letter. More importantly, they do not make a case for intruding on voters' rights under Missouri law ..."
Roland, who is representing Bruce Franks in his bid to unseat Penny Hubbard and Rasheen Aldridge and Megan Betts in this races for committee seats, says he was not anticipating such a hostile response.
"Frankly I was shocked," Roland says. "We simply wanted to say, 'Look, we're concerned that laws may have been broken. You need to look at this.'" The board's reply, he says, seemed "shockingly belligerent."
Roland says he and his clients are considering their next move. But in the mean time, their call for action is being echoed by another candidate.
Paul Berry III, who is running against Congressman William Lacy Clay, issued a call last week for U.S. Attorney Richard Callahan to open an investigation into the absentee balloting patterns identified by Roland.
Berry criticized Secretary of State Jason Kander and the Board of Elections for not taking action sooner.
"Just taking notice of the statistical deviations in the City of St. Louis should have initiated an investigation in this matter," he writes. "The Missouri Secretary of State should never rubber stamp certification of election results and his not noticing this type of irregular statistical data related to election results is completely unacceptable. I join Democrat candidates of the City of St. Louis who seek an independent investigation of this matter, post haste."
The U.S. Attorney's Office said it would have no comment on the matter.
We welcome tips and feedback. Email the author at sarah.fenske@riverfronttimes.com