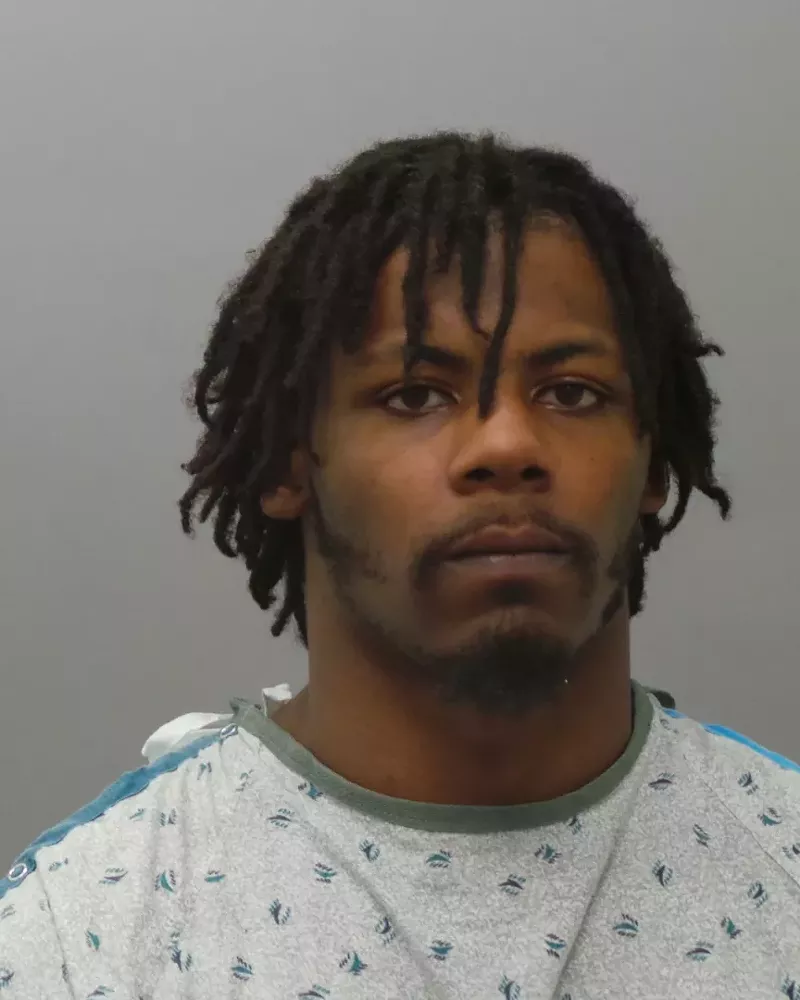 Image via St. Louis County Police
Jared Williams, 24, is accused of shooting a Hillsdale police officer twice and resisting arrest.
A Hillsdale police officer was wounded and a suspect grazed early Sunday in a north county gun battle, police say.
The officer, a 26-year veteran, tried to arrest a 24-year-old man about 12:30 a.m., when the suspect pulled a gun and opened fire, according to St. Louis County police, who are investigating the shooting. The officer was hit twice and returned fire, striking the man, police say.
The suspect was arrested shortly after, and police have recovered the gun. The officer remained in the hospital Sunday morning and is in stable condition. The suspect was treated for a graze wound and released into police custody.
The shooting happened in the 6200 block of Bailey Place, and the man abandoned a baby during the violent confrontation, police say. The child, who wasn't injured, is now staying with relatives.
The officer's and suspect's names weren't immediately released. Police also haven't said why the officer tried to arrest the man.
Update: Police have identified the suspect as Jared Williams, 24, of the 2200 block of Lucas and Hunt Road. He was charged with first-degree assault on a law enforcement officer, armed criminal action, endangering the welfare of a child and resisting arrest. He's being held on $250,000 cash bond.

Police say the Hillsdale officer, identified by the initials C.H., watched Williams drive the wrong way on Bailey Place and pull into the entrance of a church parking lot. The officer learned a woman who lives next to the church has an order of protection against Williams, police say. Officer C.H. was trying to arrest Williams when Williams shot him, police say. Williams' baby was in a car seat in the back seat of the car at the time, police say.
We welcome tips and feedback. Email the author at doyle.murphy@riverfronttimes.com or follow on Twitter at @DoyleMurphy.