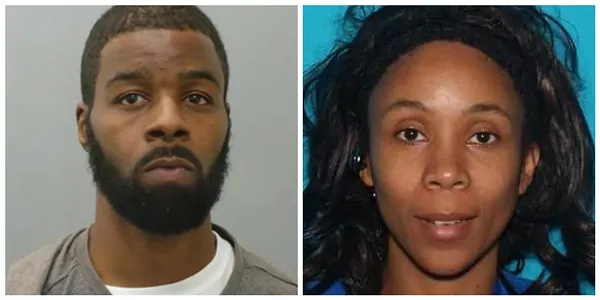 Images via St. Louis County Police
Semaj Porter and Shawmane Robinson lost their son, Xavier, in December.
The parents of a three-year-old shot dead last year in north St. Louis County are wanted on child endangerment charges.
County prosecutors on Thursday issued the charges against 36-year-old Shawmane Robinson and 37-year-old Semaj Porter of Florissant in the killing of little Xavier Robinson.
The parents saw Xavier's sixteen-year-old brother and a fifteen-year-old friend playing with a handgun at the family's home the night before the shooting, but they didn't take it away or even check to see if it was loaded, authorities say.
On December 21, 2015, the fifteen-year-old friend fired one shot, striking Xavier in the chest. The toddler was taken to the hospital where he died. The fifteen-year-old friend surrendered to Florissant police shortly after.
St. Louis County police are now searching for Robinson and Porter and ask for people to call CrimeStoppers at 1-866-371-TIPS with tips.
We welcome tips and feedback. Email the author at doyle.murphy@riverfrontttimes.com or follow on Twitter at @DoyleMurphy.