Angry, sad but unbowed, St. Louisans gathered in the Transgender Memorial Garden in the Grove last night to express solidarity with victims of the shooting at an Orlando nightclub that left 50 dead and 52 injured. The attack on the LGBT dance club in the early hours of June 12 was the biggest mass shooting in recent U.S. history.
See also: 44 Moving Photos from St. Louis' Vigil in Transgender Memorial Garden

RFT
contributor Theo Welling spoke with Katie Mathews and Rita Skiba, pictured above.
Said Mathews, "Coming here tonight and seeing how many people showed up — I had no idea this many people would show up. But seeing this keeps me high in hopes rather than getting low."
She added, "I can't count how many times we've been harassed just walking down the street holding hands. It gets really hard. But seeing this many people together [I'm] hopeful that there is change happening to keep a light going. I hope I am part of that change."
Said Skiba, "It's just really overwhelming. I am trying to maintain this holding space of having hope and grieving at the same time. People who experience oppression are fighting this battle of wanting to move forward but are constantly being pushed back. But I would definitely say that seeing/having all these people here is a testimony to the strength that comes with unity; it makes you feel like you have strength in moving forward. Because it's not just you."
"Community," concluded Mathews, "makes you feel like you have strength."
Below are some of your photos from last night's vigil, gathered from Instagram and Twitter.
Photo courtesy of Instagram / japresl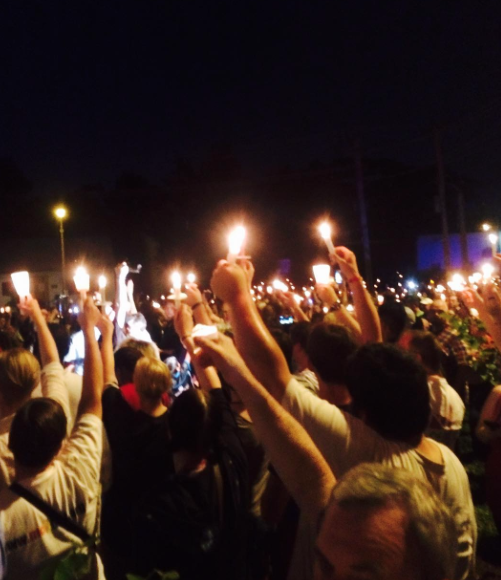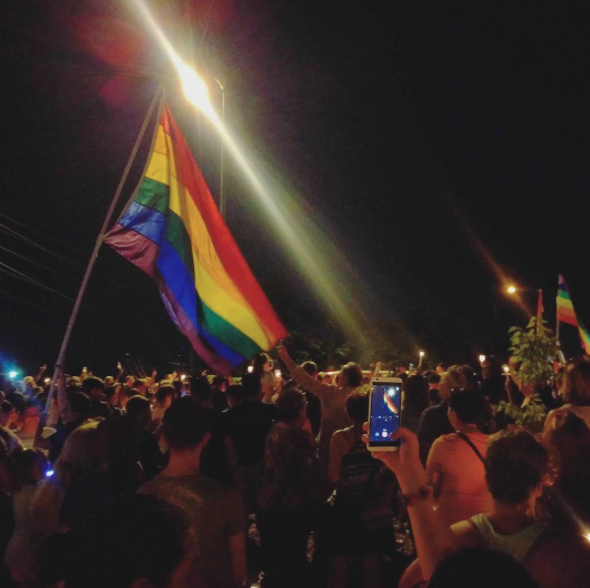 Photo courtesy of Instagram / sleystl
See also: 44 Moving Photos from St. Louis' Vigil in Transgender Memorial Garden