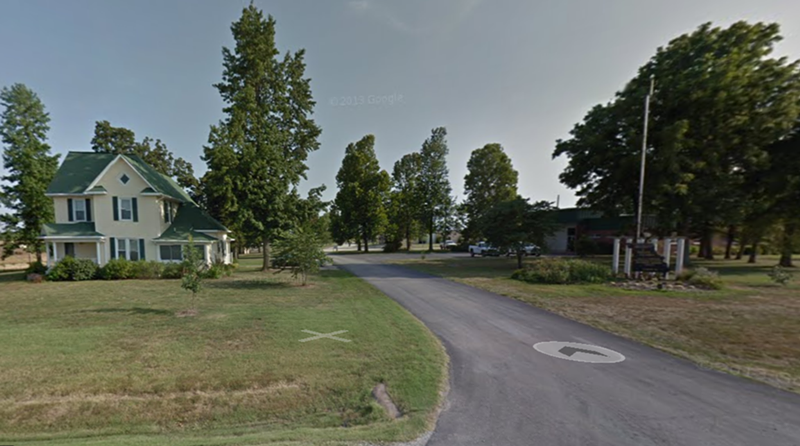 Image via Google Maps
The woman accused of embezzling $700,000 from Mizzou was an officer at the University of Missouri Southwest Research Center in Mount Vernon.
A University of Missouri administrator embezzled more than $700,000 in a long-running scam, authorities say.
Carla Rathmann, 54, pleaded guilty today in federal court to mail and credit card fraud. The southwest Missouri woman set up three fake companies, billed the university system for imaginary services and used the stolen cash to pay for personal expenses, including dental bills, home repairs and her dog's surgery, prosecutors say.
Rathmann was hired as an administrative officer in 2000 at the university's Southwest Research Center, a farm-based outpost of Mizzou's agriculture program. It's located about 40 minutes southwest of Springfield in Mount Vernon.
By January 2005, she was ripping off her employer, authorities say. She created shell companies — R&R, R&R Argi and Garrett Farm and Oil — that began showing up on on the university's invoices, even though they didn't produce anything or provide any services to the school. Rathmann or her husband, Tom Rathmann, were listed as the owners or registered agents for the companies.
Rathmann, in her role at the university, then signed off on the bills and began stuffing accounts for the bogus companies with taxpayer-funded checks, totaling $570,521.
She also had a university credit card that she used to run up $146,144 in charges for personal expenses.
She'll have to repay $716,665 as part of her plea. She could also face as much as 30 years in prison when she's sentenced. She waived her right to a grand jury and pleaded guilty even before an indictment was issued.<!———EndFragment———>
The university suspects the problem was even worse than what was outlined in court. An internal investigation found Rathmann often skipped work, signed questionable paychecks for her husband, who worked at a school farm, and misappropriated $743,000 over fifteen years while the center piled up a $1,012,629 deficit.
The fraud was so damaging, the center shut down its dairy program in early 2015 as a result, according to a university audit.
Rathmann's scheme was uncovered after a new supervisor, hired in 2014, began questioning her spending and wondered why she was reluctant to give him full access to bookkeeping records, school officials say.
The university launched an investigation and contacted federal and state law enforcement.
Rathmann was placed on leave on September 16, 2015 and fired five days later.
We welcome tips and feedback. Email the author at doyle.murphy@riverfronttimes.com or follow on Twitter at @DoyleMurphy.