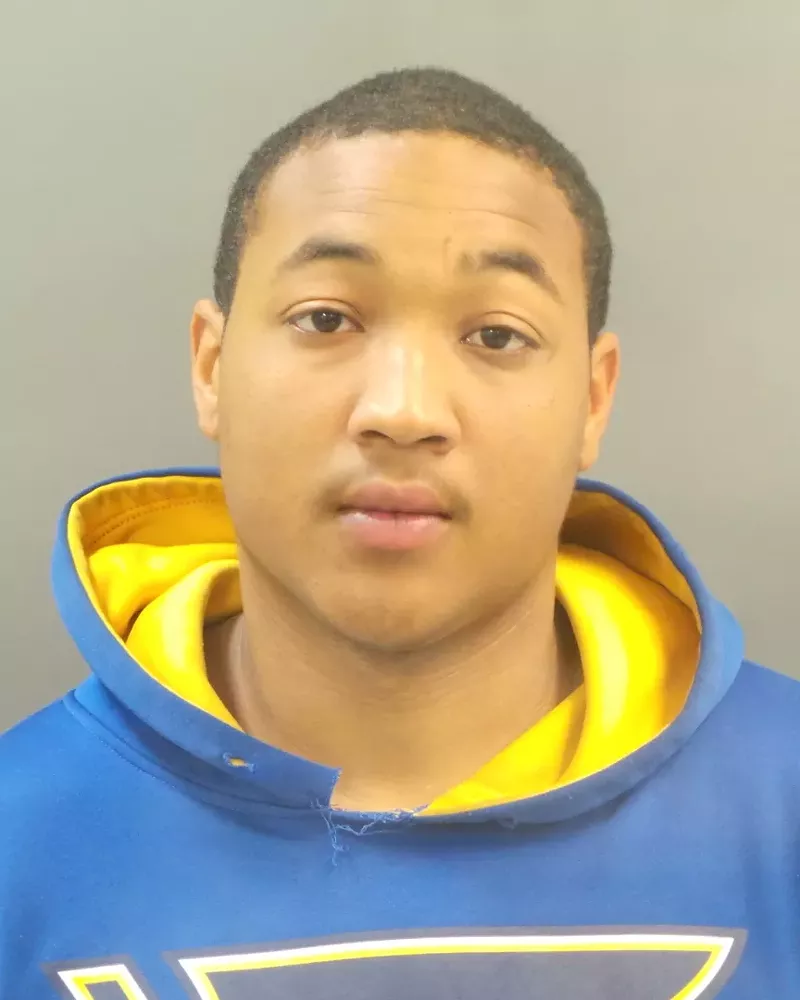 Image via SLMPD
Ross Randolph faces murder and kidnapping charges in a downtown carjacking.
A Metro East man was charged today with murder and kidnapping in the deadly downtown carjacking of a young mother and abduction of her baby.
Ross Randolph, 19, of Belleville
surrendered to police on Tuesday
, less than 48 hours after he and another man ambushed 21-year-old Brandi Hill on Washington Avenue, authorities say.
Randolph shoved Hill's pregnant friend out of the car as his accomplice pulled a gun and climbed into the 2015 Dodge Challenger.
"Bitch, give me the car and the keys," the accomplice told Hill before shooting her in the head, according to court documents.
The man with the gun then forced his way into the driver's seat and took off down the road with Hill's baby daughter still in her car seat in the back.
A surveillance camera recorded
the Challenger racing across the 11th Street intersection before braking to a stop.
Randolph can be seen chasing the car up the street, and he climbed in through the open passenger window, authorities say. His accomplice pushed a mortally wounded Hill into the street before they drove off.
The carjackers eventually dumped the baby, car seat and all, in the middle of Glasgow Avenue, authorities say. Neighbors found the unharmed child and called police. Cops later found the stolen Challenger abandoned in an alley behind the 1400 block of Bremen Avenue.
Randolph was held overnight after turning himself in, and prosecutors from the St. Louis Circuit Attorney's Office filed charges today. In addition to the counts of murder and kidnapping, he's facing first-degree robbery, three counts of armed criminal action and endangering the welfare of a child.
He was jailed on a $1 million cash bond. The accomplice is still on the run.
We welcome tips and feedback. Email the author at doyle.murphy@riverfronttimes.com or follow on Twitter at @DoyleMurphy.