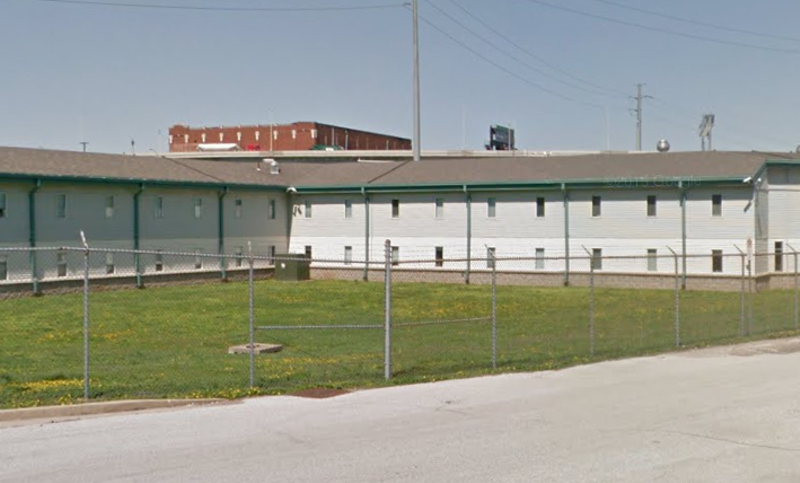 Google
More than 500 parolees are housed in the St. Louis Community Release Center. Their criminal records hurt their chances at landing jobs.
Rolling back the stigma of a criminal conviction takes time — and that's exactly what the Missouri legislature hopes to provide some ex-offenders. A bill passed last week by both the Senate and House would significantly reduce the waiting period to expunge criminal records, cutting a twenty-year wait for felonies to seven years. For misdemeanors, the wait would drop from ten years to three.
The bill now goes to the desk of Governor Jay Nixon, who told the
Associated Press
last week that he would give the bill serious consideration.
Drafted by teams of defense attorneys and prosecutors from the Missouri Bar Association, the bill,
SB 588
, represents a compromise reached on some "common sense ideas and solutions," says Jason Lamb, an attorney and former prosecutor who co-chairs the Missouri Bar's Criminal Code Revision sub-committee.
"Prosecutors have said for years that we would be happy to endorse an expungement bill as long as it had some specific approaches that we felt were important for public safety."
Among those approaches, explains Lamb, is a requirement to preserve law enforcement's access to a person's complete criminal records — even after the expungement is complete.
"There would be no destruction of records," Lamb says. Rather, the records would be sealed, meaning they could be used in court as proof of prior criminal history.
And not all records would become closed to the public, either. Under the measure, ex-offenders could not have records sealed for any Class A felony, any violent crimes (such as domestic violence or assault), or any crimes that would require registering as a sex offender. Also not eligible: Anyone convicted of any additional crimes, even misdemeanors, after completing their sentences.
But getting your criminal record expunged would carry huge benefits to those trying to start over after serving time. It's not just that records are sealed; it's that, in some situations, it would be as if the incident never happened. If an employer asks if you've ever been convicted of a crime, for example, the bill would permit job-seekers to answer "no." (However, the bill would still require offenders to reveal their expunged criminal convictions if they're applying for a position in a federally insured bank, savings institution or credit union.)
The bill isn't the only recent good news for ex-offenders.
In an executive order signed last month
, Nixon "banned the box," meaning state agencies can no longer ask about criminal history on initial employment applications, unless that history is directly related to the position.
But if Missouri hopes to reduce the sky-high unemployment rate for ex-offenders — 44 percent for state residents on parole in 2015, according to the Missouri Department of Corrections — these measures may not go far enough. Private employers aren't bound by Nixon's "ban the box" order, and these proposed reforms will help only those selected ex-cons who can afford to pay the $250 expungement fee.
The fee was originally $500, and legislative researchers estimated that the fees could ultimately bring in millions of dollars each year, the AP reported. The potential windfall drew the ire of Senator Rob Schaaf (R-St. Joseph).
"You're going to make net profit to expunge their criminal records," Schaaf says. "It's obscene to do that."
The legislation now includes a provision allowing judges to waive the fee for the indigent.
Editor's note: A previous version of this story wrongly stated that the bill passed with a $500 expungement fee. We've updated the story to include information about subsequent changes to the bill.
<!————StartFragment————>
Follow Danny Wicentowski on Twitter at @D_
Towski. E-mail the author at Danny.Wicentowski@RiverfrontTimes.com