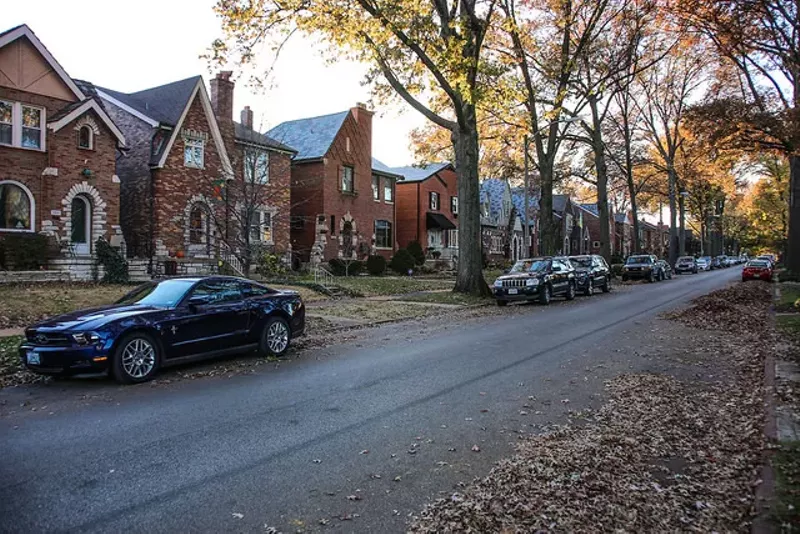 Photo courtesy of Flickr/Paul Sableman
St. Louis Hills — one of the top neighborhoods for home buyers.
It's a good time to think about buying a house right now in St. Louis — even if you don't have the equity of a previous home to draw from.
That's the conclusion of
a new study from Zillow
, which ranked the Gateway City in the top 10 for new home buyers. Zillow gave points to cities where buying is even more affordable than renting, where there's a decent amount of inventory to choose from and where buyers are unlikely to face competitors throwing down all cash.
We're in good company on this list — Indianapolis ranked No. 1, with Pittsburgh and Chicago also making the top 10. St. Louis officially ranked No. 7, with Zillow's stats showing that buyers need only devote 11.2 percent of their monthly income for mortgage payments. Nice! (And rent, for the record, would take 23.4 percent of your monthly income.)
Here are the top 10, along with some details of how each city does in key metrics. The "median estimated home value" looks at the value of all single-family residences and condos in March 2016, regardless of whether they sold during that time.
Worst markets for first time buyers? Seattle, San Diego, San Francisco, Sacramento and Los Angeles. The West Coast, apparently, is not the best coast.

We welcome tips and feedback. Email the author at sarah.fenske@riverfronttimes.com