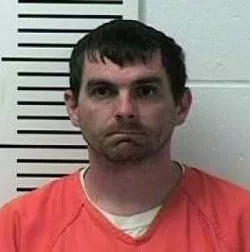 The father of a boy who was secretly videotaped by a
perverted math teacher in the Ft. Zumwalt School District
has filed a lawsuit against the district and the teacher, hoping to get all 78 victims certified as a class.
That would allow the suit to proceed as a class-action lawsuit — and could lead to more than $11 million in claims against the district.
The suit, which was filed in federal court Friday, comes more than two years after Matt Hansen pleaded guilty to attempted production of child pornography. Prosecutors say the seventh grade teacher volunteered to chaperone camp outings to the Cuivre River State Park in Lincoln County, which included fifth-grade students from Dardenne Elementary, Progress South Elementary and Lewis & Clark Elementary. Hansen then hid video recording equipment in the showers and in his bedroom at the camp, where he had the boys dress after showering.
In October 2013, Hansen was sentenced to 20 years in prison following a bizarre incident in which he attempted to flee to Canada with the naked images saved on a thumb drive.
Between that, a subsequent suicide attempt by Hansen from atop a cell phone tower (seriously) and the salacious nature of the charges themselves, media attention surrounding the case was intense.
The suit details the fallout for the victim who initiated the suit, identified only as James Doe:

[N]umerous students speculated he was a victim. The fellow students ridiculed and referred to him as "porn star" openly in front of teachers at the middle school. The teachers simply told Plaintiff James Doe to ignore them, doing nothing to prohibit the harassment.
The suit was filed by attorneys Larry A. Bagsby and Deborah Alessi of St. Charles.
We welcome tips and feedback. Email the author at sarah.fenske@riverfronttimes.com