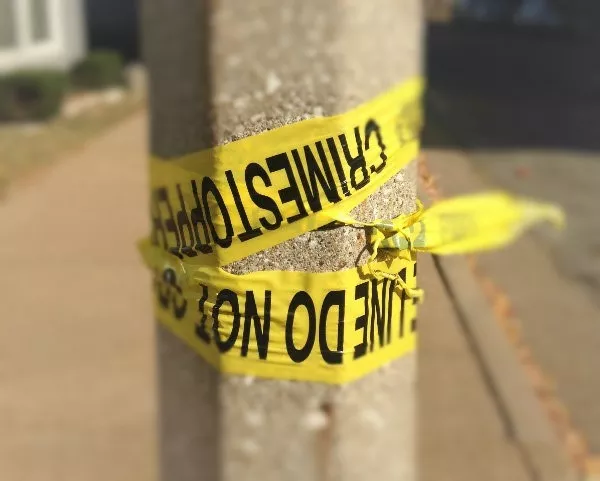 Doyle Murphy
A motorcyclist escorting a funeral procession to Jefferson Barracks Cemetery was killed in a crash, police say.
In an ugly twist of fate, a motorcyclist escorting a funeral procession to a south county cemetery this afternoon was killed in a three-vehicle crash, authorities say.
The 64-year-old biker was trailing the line of mourners north on Telegraph Road when he was clipped by an eastbound minivan, according to a St. Louis County Police spokesman.
The minivan driver was trying to cut across Telegraph on Barracksview Road into the Wal-Mart parking lot. After hitting the biker, the driver veered into a third vehicle that was turning left from the shopping plaza.
Only the motorcyclist was injured in the 1:30 p.m. pileup. He was rushed to a local hospital and died, police say.
The funeral procession had been headed to the Jefferson Barracks Cemetery. KSDK is reporting the motorcyclist was a member of the Patriot Guard, an organization of bikers who volunteer to guide funerals, often for members of the military and law enforcement.
Police didn't immediately release the names of anyone involved. The crash is under investigation. The road was shut down for nearly three hours, reopening about 4:20 p.m., according to the state Department of Transportation.
Update 7:29 p.m.: R.J. Bailey, Missouri State Captain of the Patriot Guard Riders has confirmed the 64-year-old was a ride captain who was killed "in the performance of his duties on the way to Jefferson Barracks to honor a fallen hero."
Update 9:48 p.m.: St. Louis County Police have identified the rider as Mark Schroeder of south St. Louis.

We welcome tips and feedback. Email the author at doyle.murphy@riverfronttimes.com