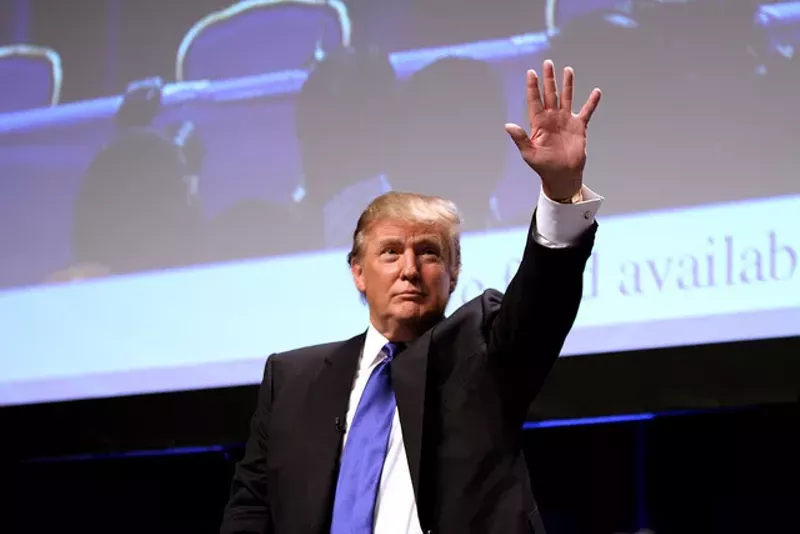 Photo courtesy of Flickr/Gage Skidmore
Donald Trump in 2011, striking a familiar pose.
Get ready for a shitshow.
Donald Trump is bringing his circus act to St. Louis this Friday, with EventBrite showing a listing for a noon rally at the Peabody Opera House. Tickets are free, with doors opening at 9 a.m.
Last week, Bernie Sanders
drew an estimated 6,000 people to Edwardsville
for an over-capacity rally at Southern Illinois University's campus there. Peabody Opera House reportedly has a capacity of just 3,100. And, frankly, we could see that many protesters alone turning out for this thing.

See also: Donald Trump Takes a Beating on Cherokee Street for Mexican Independence Day
So, brace yourselves. The presidential candidates are suddenly turning their attention to Missouri — is it any consolation that, in just one week, our moment in the sun will be over until autumn?
See also: How the Bernie Sanders Rally Was Almost a Yooge Disappointment
We welcome tips and feedback. Email the author at sarah.fenske@riverfronttimes.com