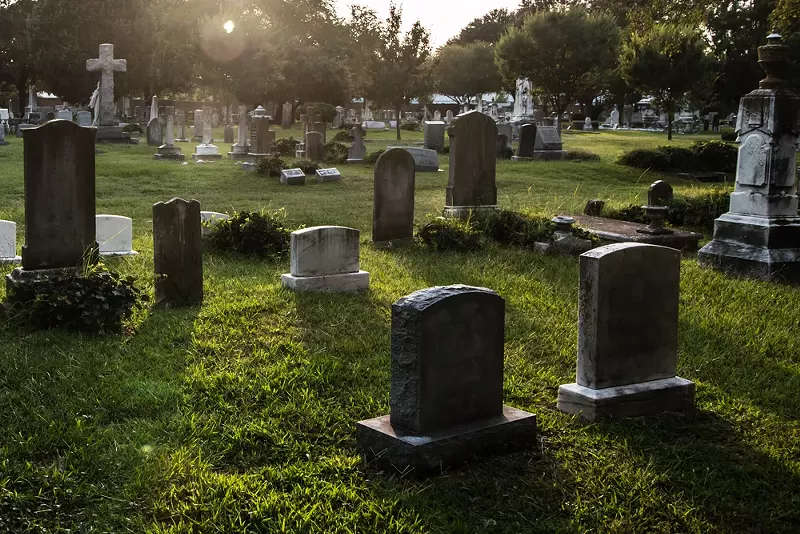 SHUTTERSTOCK/Sherry V Smith
Across the U.S. in 2013, the rate of homicide victimization was 4.27 murder victims for every 100,000 people. For blacks, that rate is significantly higher — of 100,000 people, 16.91 were murder victims.
But in Missouri, the rate of black murder victims was higher even than that — 30.42 for every 100,000 people.
That's an astonishing number, and high enough to give the state the second highest rate of black homicide victimization in the nation in 2013, according to a
just-released study from the Violence Policy Center
. Only Indiana's rate was higher.
So what's killing black people in Missouri? In 88 percent of the cases, the study says, it was a gun. Eighty-three percent were killed by someone they knew; 87 percent of homicide victims were men. The average age was 30.
"In America, black men and women face a disproportionate risk of being murdered, a fact both alarming and unacceptable," states the center's executive director, Josh Sugarmann. "Moreover, our study found that the vast majority of these homicides are committed with guns, usually a handgun. We hope our research will not only help educate the public and policymakers, but aid those national, state, and community leaders who are already working to end this grave injustice."
As
we've previously reported
, for the most part, black people are murdered by other black people — just as, when a white person is killed, his or her murderer is usually white, too. But that doesn't make these appalling numbers any less tragic.
See also: In 2015, St. Louis Is Headed Toward the Most Homicides in Decades
Below, the ten most dangerous states for black people, followed by their homicide rate per 100,000 residents
1) Indiana 34.15
2) Missouri 30.42
3) Michigan 30.34
4) Nebraska 27.65
5) Oklahoma 27.36
6) Pennsylvania 26.11
7) Wisconsin 24.74
8) Louisiana 23.33
9) California 21.79
10) New Jersey 20.49