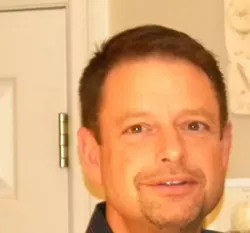 Image via Facebook
Chesterfield chiropractor Dr. Don Havey pleaded guilty to healthcare fraud.
A Chesterfield chiropractor "lured by greed" will have to pay back the $2.2 million he pocketed as the architect of a complex healthcare scam, authorities say.
Dr. Donald Havey, who was sentenced on Wednesday, was also ordered to serve four years and three months in federal prison.
The dishonest doc pleaded guilty in October to healthcare fraud for peddling insanely overpriced orthotic boots to nursing home patients and then gouging Medicare on the cost. If the patients didn't have supplemental insurance, they were stuck paying as much $500 to cover the gap, federal prosecutors say.
"The defendant did not need to engage in criminal acts to make a comfortable living," prosecutors from the U.S. Attorney's Office say in court papers, adding, "The defendant made a decision, deliberately and repeatedly, to engage in this fraud scheme and the Government asserts that the motive was greed, not need."
The scam played out for five years, expanding to twelve states as Havey duped other chiropractors into following his crooked system. The 54-year-old fraudster covered his tracks by billing through a network of healthcare companies, aided by his wife, 40-year-old Susan Reno, who ran a company called Pinnacle Billing and Collections.
Image via Facebook
Susan Reno helped her husband run a Medicare scam.
Reno pleaded guilty in October to a misdemeanor of filing false Medicare claims and was sentenced to five years probation. She was also ordered to pay $10,571 in restitution.
The couple was the target of a two-year investigation conducted by the U.S. Department of Health and Human Services, Office of the Inspector General, FBI and state Medicaid Fraud Control Unit.
Havey had hoped for just a year in prison, claiming in pre-sentence negotiations that he hadn't started out to rip people off. His attorney argued the loss of his medical license alone was a hefty consequence.
But prosecutors say Havey knew exactly what he was doing, perverting a medical guide left by his dead business partner to milk the government out of thousands of dollars for each set of shoddy orthotics sold. The boots were worth maybe $200, and staff at a majority of the nursing homes claimed they tore patients' skin and made them fall more, prosecutors said.
Havey billed Medicare as much as $2,600 for the boots — a 1,200-percent markup — and scattered the sales across his five companies in hopes government investigators wouldn't notice the high volume and get suspicious.
As for the idea Havey has already been punished by losing his medical license, prosecutors say he has only himself to blame.
"The defendant knew these were possible consequences that he faced if his fraud was detected," prosecutors write in court papers. "Lured by greed, he rolled the dice and lost."
We welcome tips and feedback. Email the author at doyle.murphy@riverfronttimes.com or follow on Twitter at @DoyleMurphy.