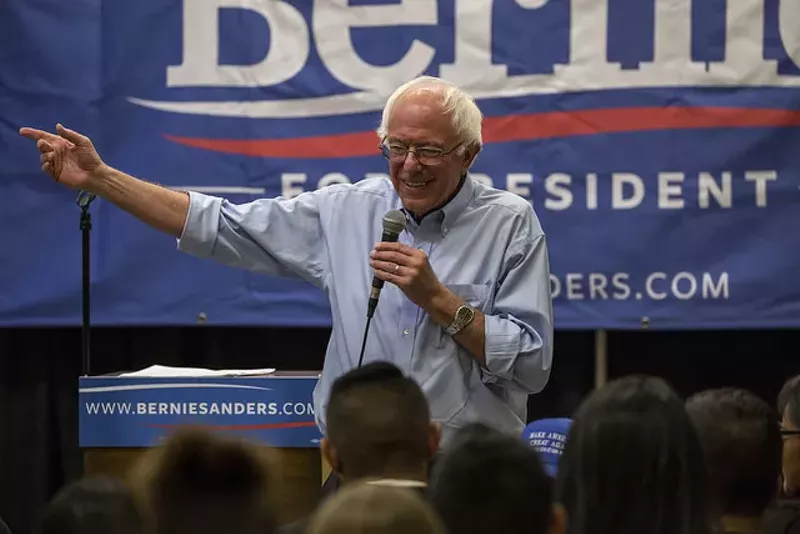 If you're feeling the Bern, we've got some
yuuge
news for you.
Two weeks before Missouri's March 15 primary, U.S. Senator Bernie Sanders will be making an appearance across the river at Southern Illinois University-Edwardsville this Friday, March 4.
Illinois' primary is also March 15, so this is surely a bit of a two-fer for the candidate, who is taking on Hillary Clinton in a surprisingly hard-fought battle for the Democratic Party nomination. Sanders even topped Clinton in fundraising in February — though she handily beat him in most of states that were up for grabs on Tuesday. But Sanders continues to draw sizable crowds, and some of the states that have primaries in the coming weeks may be more his type, demographically speaking.
The 10 a.m. event, planned for the university's Vadalabene Center, will be open to the public. Doors open at 8 a.m.; Sanders is expected to speak at 10:30.
The center, which holds men's and women's basketball, among other sports, has a capacity of 4,000 people. SIUE is promising free parking in its outer lots.
We welcome tips and feedback. Email the author at [email protected]