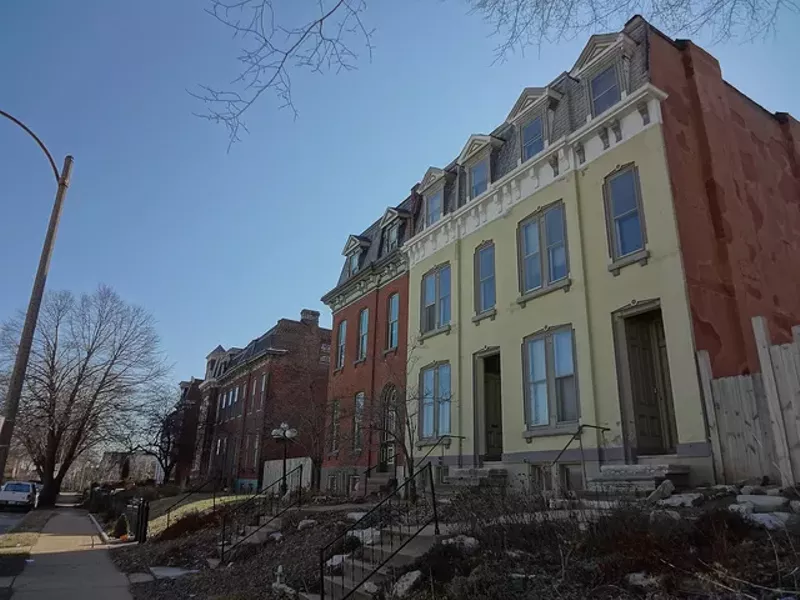 Photo courtesy of Flickr/Paul Sableman
Benton Park: Not just adorable, it's also affordable.
Here's something to be proud of this morning: Even teachers and restaurant servers can afford a huge swath of homes in St. Louis.
That's according to a
new study by the real estate search site Estately
, which found that the average St. Louis teacher can afford a full 84 percent of homes in the area. For servers, the percentage is lower, but 19 percent are still within reach.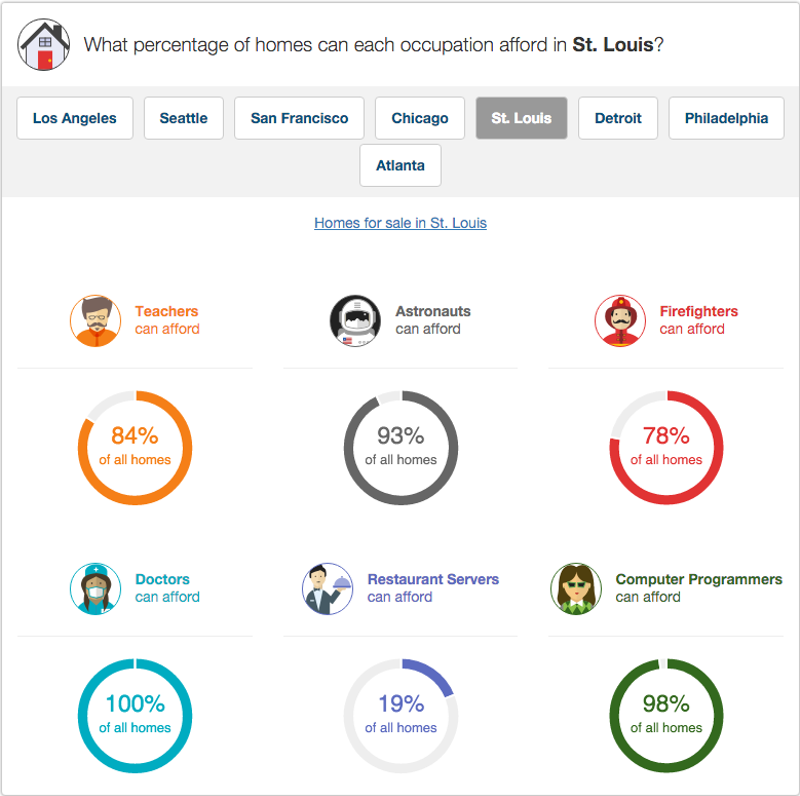 And that's in stark contrast to cities like Los Angeles, San Francisco and even Chicago. In the Windy City, teachers can afford just 65 percent of homes and servers, just nine percent. In L.A., just three percent of homes are within the reach of the average teacher. Even doctors will find that just 76 percent of homes in that city are possibilities.
(And if you think that's bad, check out the infographic for San Francisco, below. Yikes.)
For St. Louis, it's worth noting: It's not just a matter of having homes that are less expensive than in other cities. Estately used local wages, so that when they're looking at affordability for firefighters and teachers, they're looking specifically at what those professions earn right here in the St. Louis area, Estately rep Ryan Nickum tells us.
The only area where that's not true? Astronauts.
"There aren't really any astronauts in most of these cities, so we just used the salary data for where there are astronauts," Nickum admits. "We just couldn't pass on astronauts because we all wanted to be one when we grew up." Us too — and isn't it great to know you could go into space and still afford 93 percent of homes here? (San Francisco-based astronauts, eat your heart out!)
We welcome tips and feedback. Email the author at sarah.fenske@riverfronttimes.com