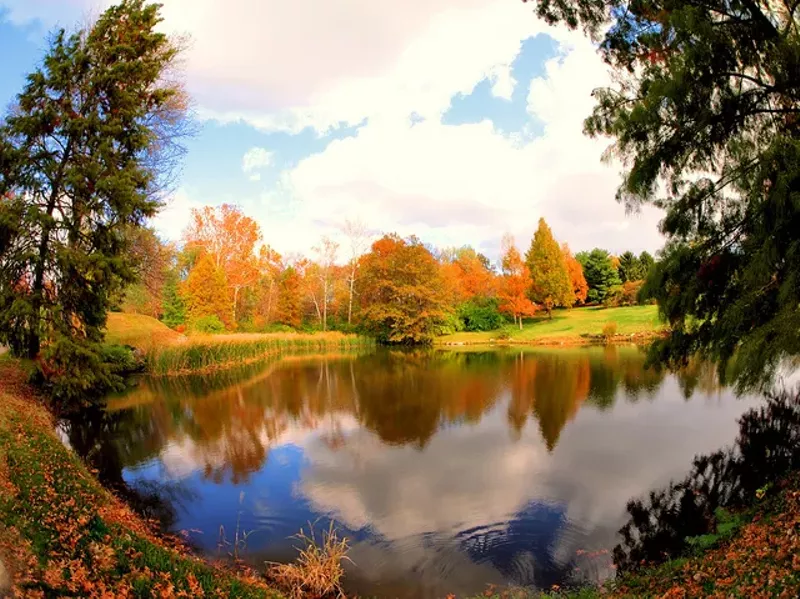 Photo courtesy of Flickr/ Bob Bawell
The grounds of the St. Louis Country Club, on which the Hermanns reside.
Mary Lee and Robert Hermann Sr. are a lot like you and me — only they have a lot more money. Married since 1980, the couple's prenup shows that each brought wealth (and children) into what was for both a second marriage. He'd been married to a Busch and had two kids and $4.9 million in assets. She had four kids and $1.4 million. And together, in the intervening 35 years, they'd make a whole lot more.
How much more, however, is now a matter of bitter dispute — one that's turned stepkid against stepkid, and in the case of Mary Lee's children, even sibling against sibling. Some of Mary Lee's children allege their stepdad has been diverting community assets, which would leave his kids enriched in the event of the 92-year-old's death and them high and dry. Others are apparently more worried about Mary Lee changing her will to favor her grandchildren over them.
As for Mary Lee, 83, she initially tried to handle her doubts about the couple's shared money by inquiring gently. Her husband then responded by writing her a $1 million check. It bounced.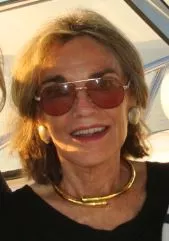 Courtesy of Mary Lee Hermann
All these details are contained in court documents filed in St. Louis County Probate Court late last week by attorney Albert Watkins, who represents Mary Lee Hermann. But, as with so much about this case, even that simple statement is not quite so simple.
Yes, Watkins is attempting to represent Mary Lee — but two of Mary Lee's children are fighting against even that.
And it's that dispute that will likely see a courtroom this week. Is Mary Lee so addled that she needs a court-appointed guardian to determine her best interests? Or is she capable of knowing what she wants — to hire Watkins, to change her will — and only being challenged by children who don't like her decisions?
Watkins, for one, insists that Mary Lee is cogent.
"She goes on dates," he says. "She is mobile, ambulatory and travels to visit her family in California. She is not in a state in which one could possibly describe her as a doddering old fool. She's a vibrant, active, social woman who happens to be an older adult."
Mary Lee does have Parkinson's, Watkins says. But the statement from her physician, which her two children attached to their filing seeking to appoint a guardian, claiming she has "psychotic disorder with delusions"? That, he says, was merely a byproduct of overmedication, at the hands of that same doctor — one who has seen Mary Lee on "very limited occasions."
"[O]nce the Draconian doses of medication prescribed by [the physician] were appropriately purged from her system, the previously limited episodes of confusion and psychotic disorder were wholly abated and have not been again experienced," he writes in his response to the children's filling.
Kevin Hormuth, the attorney representing Robert Scherer III and Lesley Scherer, who are Mary Lee Hermann's two children requesting a court-appointed guardian, did not return a call seeking comment.
As Watkins' filing describes it, the January 21 filing from two of Mary Lee's children requesting a guardian is a mere distraction from the bigger question — the state of the assets that the Hermanns accumulated during their marriage.
Everyone agrees that the prenup is solid — they each keep what they brought into the marriage, to pass on to their separate children and grandchildren. But Mary Lee and at least some of her heirs are convinced that the money made during the marriage, money which ought to be shared equally, isn't being handled properly.
For example: According to Mary Lee's filing, when Robert Hermann Jr. bought a multi-million dollar yacht, he may have used "a portion of the diverted marital assets." But when the couple's home (which sits on the grounds of the St. Louis Country Club) was redecorated, that was done with Mary Lee's separate assets.
When Mary Lee began to question these things, the filing says, Robert Hermann Sr. wrote her that $1 million check. After it bounced, she redoubled her efforts, engaging an attorney of her own — and apparently angered her stepson Robert Hermann Jr. (he of the multi-million dollar yacht). Hermann Jr. allegedly told one of her children that he would "fight to the end," according to Watkins' filing, and allegedly added a host of comments "possessed of an elevated degree of vulgarity, animus and hostility."
Mary Lee became so frustrated trying to get to the bottom of things that she's contemplated filing to dissolve the marriage, just to get an accurate accounting.
And that's the case even though, Watkins says, she and her husband continue to live amicably.
"They socialize together, they hold hands and they go on walks," he says. "They are a loving and admiring couple. Just like any other married couple, they have issues of contention. And the issue of contention that exists right now is one borne of significant financial concern."
As for those concerns, Watkins agrees that the Hermanns aren't in any financial jeopardy. "They're not concerned about whether they'll have a roof over their head or whether the electric bill will be covered. But it is of no less significance to her than if it was a matter of needing the roof to be paid for." Mary Lee's share of the money the couple has accumulated, he says, is "her testamentary legacy."
See? They may be rich, the Hermanns, but they really are like you and me.

We welcome tips and feedback. Email the author at sarah.fenske@riverfronttimes.com