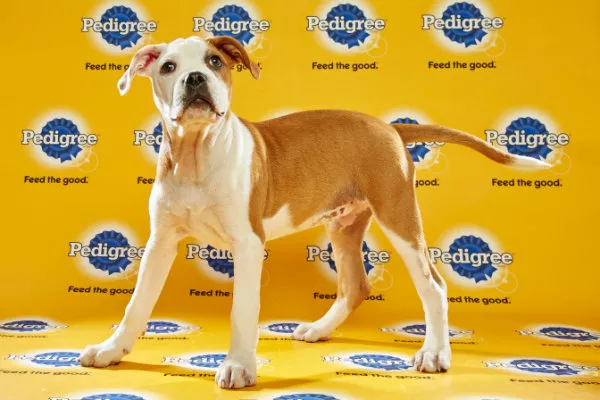 Photo by DCL/Keith Barraclough
Ms. Pop, making STL proud.
Rams? What Rams?
St. Louis will be repped in this year's Super Bowl, but it's not the hapless squad we'll henceforth refer to as the Los Angeles Rams of Inglewood.
Puddin Pop, an alumnus of locally based Stray Rescue, has been tapped to play in Puppy Bowl XII, the big game airing on February 7 that you don't have to be down with concussions to enjoy.
Since Puppy Bowl is taped ahead of time, Puddin Pop will make a victory lap around St. Louis on the day of the bowl, heading to Syberg's Restaurant downtown (2211 Market Street) from 1:30-3:30pm to greet fans and sign "pawtographs." Syberg's is donating 25 percent of the proceeds to Stray Rescue, so, you can be a fan girl (or boy) and contribute to a good cause, too.
Puppy Bowl XII airs on Animal Planet from 2 to 4 p.m. on February 7. As for Puddin Pop, she's playing for Team Ruff.
And yes, she is a she — you thought bitches couldn't play football?
We welcome tips and feedback. Email the author at sarah.fenske@riverfronttimes.com