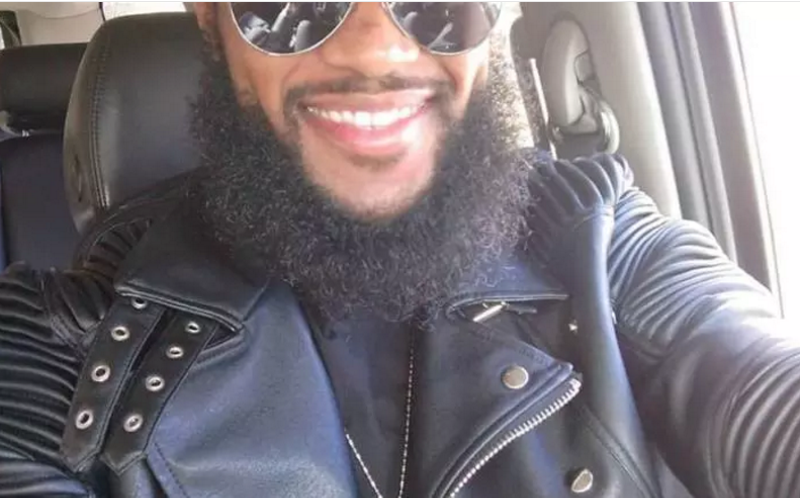 Howard "Treble" Cox
Cox lost years of work, songs, videos, and family photos to the break-in.
Another musician has lost his work to the city's epidemic of vehicular break-ins. This time, though, the victim wasn't just passing through. Just one day after he graduated from a local music school, thieves stole ten years of work from St. Louis resident Howard "Treble" Cox.
Last Friday, Cox parked his car around North 3rd Street and Morgan Street on the edge of downtown St. Louis to meet with his instructors at Extreme Institute by Nelly. When he returned, a window was smashed and his glove box was open.
"My first thought was, there was nothing in here," Cox says. Soon, though, he realized that wasn't the case. His backpack was stolen; in it Cox had left a laptop, two hard drives, and several flash drives.
One of Cox's instructors started a
fundraiser
to help him replace the lost equipment, but the music, videos, and photos they stored will be harder to replace.
"It's almost like you're losing your kids," Cox says. "These little creations, you know, things that you've pored over." Although some songs were backed up and he has contacted collaborators who might have old copies, he suspects many songs will be irreplaceable. The thieves also took his poetry and song-writing journals. As a musician who's still working to establish himself and hopes to eventually open his own production company, Cox says it's a big obstacle.
Cox's girlfriend, Ronda Salazar, lost a limited edition Shady Records speaker to the theft. She emailed
Riverfront Times
saying,"[I] totally love my city" but "St. Louis has a BAD reputation for being crime-ridden. I don't want my city to be known this way." Vehicular robberies have given the city a
reputation
over the past two years. Because of a rash of band van break-ins,
several musicians
have written St. Louis off their tours and promised to warn other bands away. Cox said he doesn't think he was targeted by these same thieves; a police spokeswoman said investigators are unsure.
Part of the young musician's frustration is that vehicle break-ins seem to be distinctly low priority. Even though video cameras record the area of the theft, police didn't act like they intended to request them. Even if the crime itself might not have been caught on camera, Cox hoped that his backpack—a "gaudy" bag covered in bright gold chains—might be visible as it was taken from the scene. Yet, he says, "It feels like there's nothing we can do about it as people. The police aren't going to do anything about it. Half of the time they're dealing with crimes of a higher importance."
And when Salazar and Cox approached local businesses to request access to their surveillance videos, they refused to provide video footage without a police request. For Salazar, that was a frustrating response. "How do we expect to stop these thieves if the local community and even the police officers will not do much?" she writes.
Leah Freeman, a spokeswoman for the St. Louis Metropolitan Police Department, says that officers are taking the case seriously. "Investigators are still working to determine if the incident was captured on camera, as well as if the incident is connected to any other similar crimes," she tells
Riverfront Times
.
Cox has offered $1,000 of his scholarship money as a reward. But he doesn't have much hope someone will return the backpack. "That's not gonna happen," Cox says.