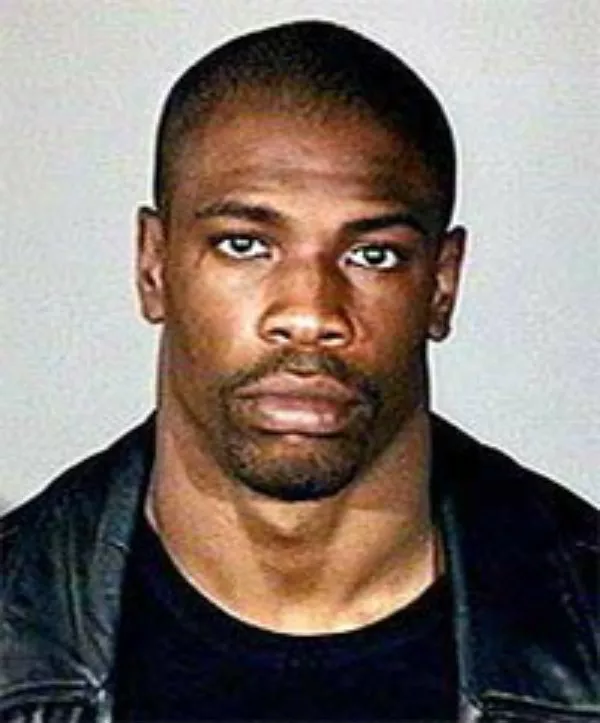 Ex Rams running back Lawrence Phillips killed himself in a California prison, authorities say.
Former Rams first-round pick Lawrence Phillips, who is suspected of murdering his prison cell mate, killed himself today in a California correctional facility, authorities say.
Phillips, a ridiculously talented but violent former running back, was discovered by staffers at 12:05 a.m. in his cell at Kern Valley State Prison and rushed to a hospital. Doctors confirmed his death at 1:27 a.m., prison officials said. He was 40 years old.
Phillips was serving 31 years after he was convicted in 2009 of beating an ex-girlfriend, in addition to a 2005 assault on three teens. The former star had tried to run over the teens with his car following a pick-up football game.
The Rams picked Phillips sixth overall in 1996 NFL draft despite a long history of trouble during his college days at the University of Nebraska, where he'd been arrested for assaulting a girlfriend.
Phillips' talent bought him numerous opportunities during his brief NFL career, but the Rams, Miami Dolphins and San Francisco 49ers all eventually decided he wasn't worth the trouble. His NFL career was over by the end of 1999.
In April 2015, prison officials locked the former pro athlete away by himself after his cellmate, Damion Soward, was found dead in their cell. A coroner later determined Soward had been strangled to death. Phillips was facing murder charges in his death.
We welcome tips and feedback. Email the author at doyle.murphy@riverfronttimes.com or follow on Twitter at @DoyleMurphy.