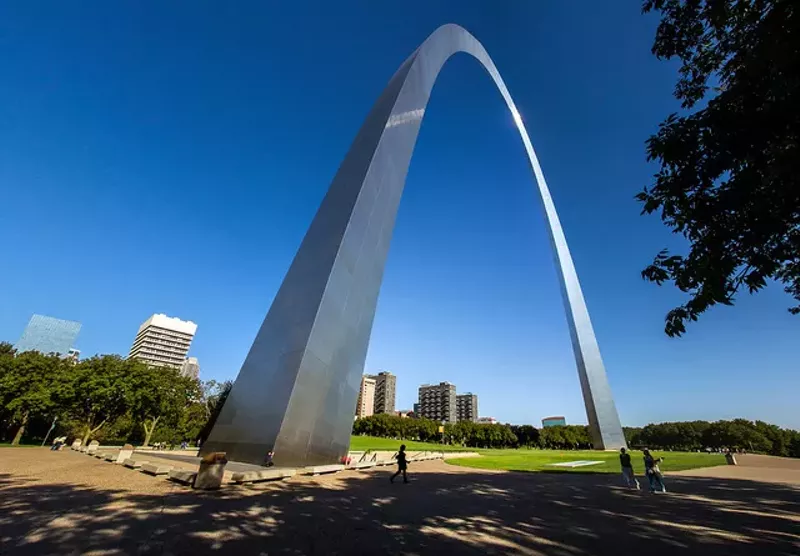 Photo courtesy of Flickr/Jason Mrachina
Yep, she's a beauty.
Take that, Stan Kroenke!
The
New York Times
doesn't think
St. Louis is lagging
. In fact, the
New York Times
puts us right up there with Barcelona, Mozambique and Phnom Penh as one of 52 places worldwide worth visiting this year. How cool is that?
Here's
what the Gray Lady had to say about our city
:
On a national stage, the St. Louis area has struggled with race relations recently — and, more recently, flooding has hit the region hard — but more positive circumstances for celebrating the city's rich African-American heritage will surface this year. The National Blues Museum, opening in April, will focus not only on the music's cultural history but also its place as the foundation of American music — especially as a genre that transcended boundaries of race and background. Nearby, visitors will also have easier access to the city's landmark arch, as the CityArchRiver project progresses, creating rejuvenated parks, promenades and new underground plazas.
Pretty nifty, no?
Incidentally, if you want to help visitors out, the
Times
is soliciting
local travel suggestions on its Facebook page
. May we humbly suggest we steer them away from the St. Louis-style pizza ... and towards the incredible barbecue? Just sayin'...
We welcome tips and feedback. Email the author at sarah.fenske@riverfronttimes.com