St. Louis endured more homicides in 2015 than it had in two decades.
St. Louis suffered through a brutal, bloody year in 2015 with a death toll unseen in two decades.
Metro police investigated 188 murders – a number barely blunted by the knowledge that it could have been worse.
As we pointed out in an early October cover story
, the city had been on pace to hit 200 slayings by New Year's. Only a merciful slowdown in the final months kept St. Louis from reaching a level of carnage it hadn't touched since 1995, when 204 were killed.
Not that the annual murder totals capture the full picture of violence in any city. A bullet that strikes a shoulder instead of a heart, a short ride to the hospital versus a long one, and plain dumb luck are among dozens of factors that can swing murder stats, but they do little to mitigate the screaming nightmare of a neighborhood shootout.
"Really what an aggravated assault with a gun is," Police Chief Sam Dotson said, "is an unsuccessful murder."
See Also: In 2015, St. Louis Is Headed Toward the Most Homicides in Decades. How Can We Stop The Bloodshed?

Illustrating the problem of quantifying these types of statistics, on Wednesday, police announced that a particularly nasty shooting death – a fatal gun battle earlier this month outside a North Pointe funeral – had been re-classified as a "justifiable homicide." Basically, cops think the killing was in self-defense, which means it doesn't fit the FBI classification used to tally crime stats nationwide.
It doesn't make it any less terrifying. It's just not part of the murder total. Metro police investigated five justifiable homicides in 2015.
Dotson sees the shootings – the murders, the near murders, the lucky breaks – as an argument for tougher gun laws and harsher consequences for people caught with firearms.
"What we've seen is the availability of guns," Dotson says. "What we've seen is a criminal judiciary, a court system that hasn't engaged the way that I think they should have. What I mean by that is criminals know that if they are caught with a gun, there are no consequences."
His detectives have increasingly tried to bypass the state courts and send their cases to the U.S. Attorney's Office, hoping to take advantage of the less forgiving federal system.
St. Louis' murder total for 2015 is likely among the very worst in the nation per capita, even as crime nationwide has spiked. And in this city, at least, the spike represents a clear trend.
In 1995, St. Louis was at the end of a painful five-year stretch of murder totals that topped 200 every 12 months. There were 248 in 1994, 267 in 1993.
The numbers plummeted in the decade that followed, dropping all the way to the low-water mark of 73 in 2003. But the numbers are back to climbing again. Last year, 2014, concluded with 159 homicides — leaving the city with a
murder rate of 50 per 100,000 residents, the worst in the nation
for larger cities. Detroit, the runner-up, had a rate of 44 per 100,000.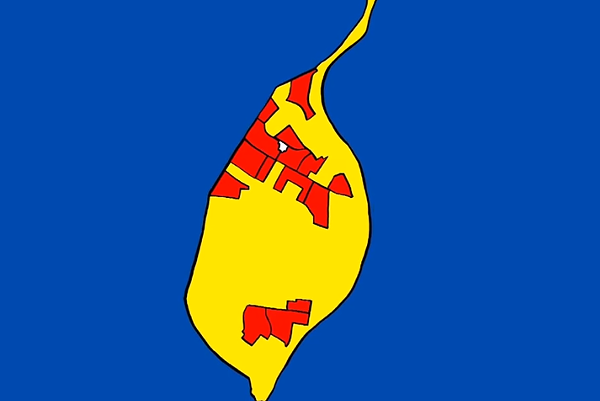 Image via YouTube
A new plan will target 15 high-crime neighborhoods in hopes of bringing St. Louis' violence problem under control.
Political wrangling over the relentless bloodshed eventually produced a sweeping strategy to flood 15 high-crime neighborhoods with an array of city services, including a locally assigned police officer in each, more homicide detectives and more surveillance cameras. It also includes social and government services, such as job training and a review of 3 a.m. liquor licenses.
"These fifteen neighborhoods is where the fight is,"
city Alderman Antonio French said after the plan was announced in mid December
. "This is where our city is going to get serious about combating crime and improving the conditions that lead to high crime in the first place."
The new plan is set to roll out in January. Happy New Year.
Staff writer Danny Wicentowski contributed to this story.

We welcome tips and feedback. Contact the author at [email protected] or follow on Twitter at @DoyleMurphy.