So it looks like it might be over. Try though we did to keep the Rams around — hiring architects, vowing to displace one of the city's great old restaurants, Al's Steakhouse, even promising $150 freakin' million — it looks like it won't be enough. The NFL is saying there's no way they'll give us that extra $100 million we need to finance the deal ... and it's not like we have an extra $100 mill laying around.
It might be time to say goodbye.
But like any spurned lover, we're determined not to cry in our beer. We don't need you, Rams. In fact, we've got a long list of things we'd rather keep than you. We're going to count on our blessings that these things are staying put in this city. And if you have to leave us .... well, just look at all you're missing.
Here are the 50 things we'd rather keep in St. Louis than your sorry asses.
1. The Cardinals. Obviously.
2. The Blues. Real people would actually be upset if they left.



3. The Arch. This beauty would never up and move if we didn't throw a hundred mill at it — and anyway, who could see it through the LA smog?
4. Forest Park. A true gem. And fresh air is better than dome air any day.
5. Our universities. Even if none of them have football teams to speak of.
6. City Museum. It's filled with junk we actually want to keep.
7. St. Louis Art Museum. Now there's an institution that knows how to treat its taxpayer benefactors.
8. The Fabulous Fox. Everything kicks ass at the Fox.
9. Our free concerts at the Missouri Botanical Garden — not to mention those free Saturday mornings for city residents. The most important dome in St. Louis is Climatron.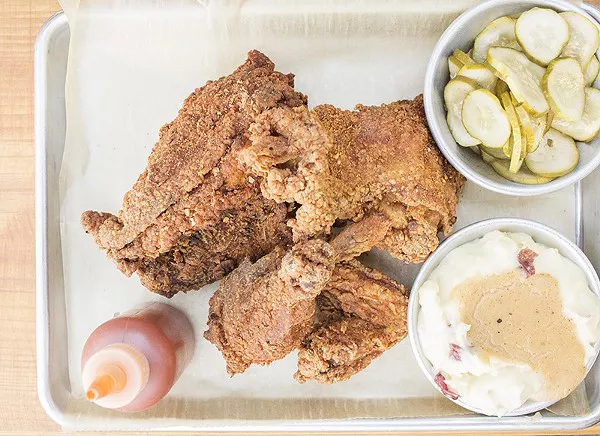 10. Our strategic fried chicken reserve. Southern, Old Standard, Byrd & Barrel, Gus' and Hodak's ... yes, we have more than we need. We'd still rather keep all of them than the NFL.


11. Grant's Farm. Where the Rams can be put out to pasture.
12. Our great architecture. There's a reason the Rams play in the most boring building in the city.
13. NFL Sunday Ticket. Because watching football teams score points is fun!
14. Our cost of living. Kroenke's $6.3 billion won't go nearly as far out West.
15. The Twerking Girl of Laclede's Landing. She's got better moves than the Rams receivers.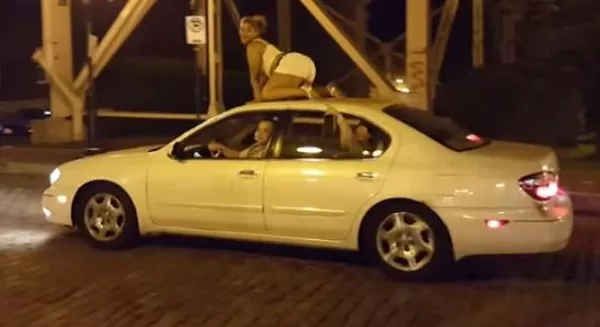 16. Jack Taylor. A St. Louis businessman who loves his city enough to keep his business here.
17. Our spirit. St. Louis is one of America's best cities for volunteerism and charity — and there's more to life than the almighty buck.
18. Great hospitals. Needed after banging our heads against wall on Sunday afternoons over the last decade.
19. Ted Drewes. Frozen custard never broke our hearts.
20. Rams players like Robert Quinn and Chris Long. Great guys (and players) who give back to the city.



Photo courtesy of Flickr/J.G. Park
The ceiling at Mike Talayna's. Who needs a dome when you've got this?
21. Mike Talayna's Jukebox. Even
Yasiel Puig
knows Talayna's is better than LA's clubs.
22. Our Stan Musial statue. The Rams can take that Albert Pujols statue in Westport with them to LA.
23. Dobbs Tire. Less likely than the Rams to have a blowout.
24. Niche. We'll take a James Beard Award over a losing season any year.
25. Our local beer scene. Seriously, would you rather say goodbye to the Rams or all these up-and-coming brewmasters? One is the city's past; the other represents our future. Prosit!
26. The Fountain on Locust. For the ice cream-loving flapper inside each of us.
27. Chuck Berry. No question.
28. The Muny. And unlike those overpriced football games, its offerings are free.
29. Off Broadway. We like how bands walk through the crowd to get on stage. It's so much more intimate than, say, an empty Owners Suite.
30. That jailbusting ram in St. Charles.
31. The great, great, great, great grandchildren of the Rally Squirrel, in whomever's attic they may be living.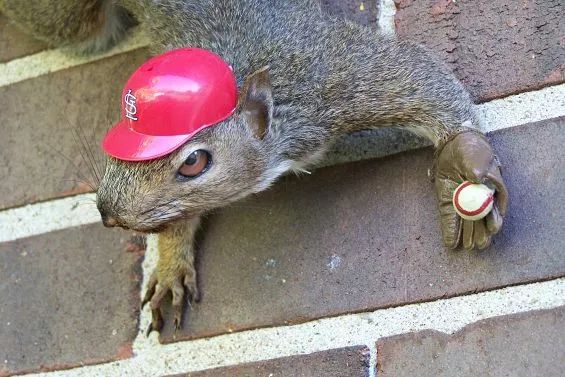 32. Peabody Opera House. Home of the best shows downtown since the Greatest Show on Turf.
33. Central Library. Epitomizing a grand city that is growing again.
34. The Pageant. They probably sell more tickets than the Rams, anyway.
35. Tivoli Theatre. A place for things other than comic book superhero movies. And open for business more than eight times a year, too.
36. The Hill. You can keep your overpriced concessions; we're good with these family groceries and pasta joints.
37. Fast Eddie's Bon-Air. Cold beer and cheap food without a tailgate party.
38. Citygarden. The niftiest thing downtown was constructed without $10 million in taxpayer money, much less $110 million. (Thank you, Gateway Foundation.)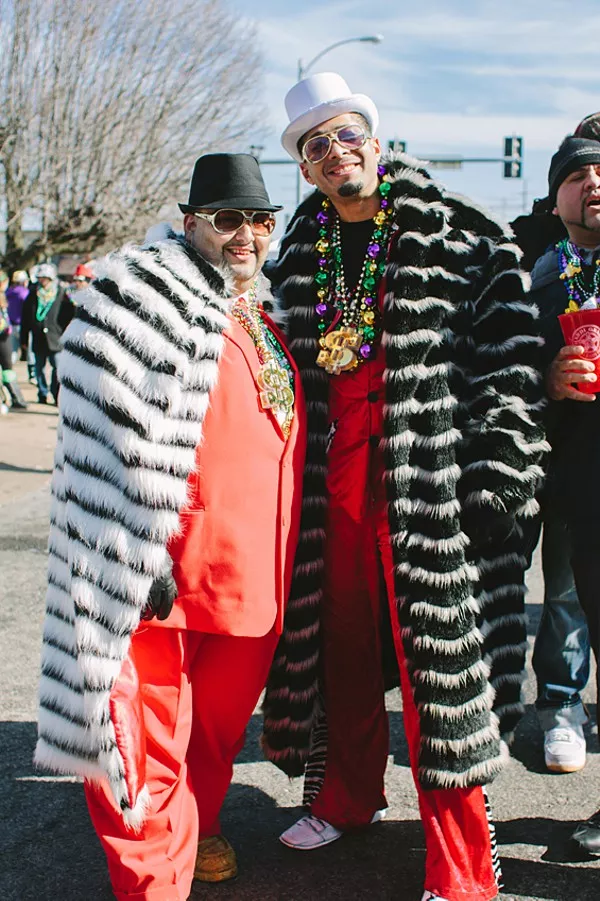 39. Mardi Gras. St. Louis at its classiest — err, maybe not. But definitely its most fun.

40. Museum of the Dog. We're not vouching for this one ... we've never actually been, OK? But we still think it sounds better than the Rams.
41. Dirt Cheap. We like their commercials more than we like you, Rams.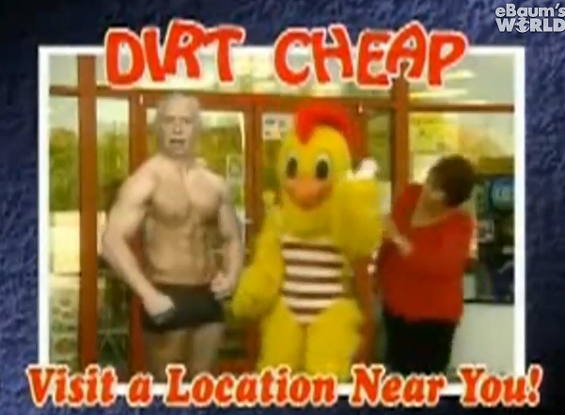 42. South Grand. LA brags about its culinary diversity, but we dare you to name one six-block area in Southern California with as many cuisines represented as this part of south city.
43. Saint Louis Wrestling. You don't see them asking for subsidies.

44. The rows of beautiful mansions in the Central West End and Compton Heights. No McMansions here.


45. Carson's in Soulard. Karaoke leads to laughs, which are good for the soul.
46. Art Hill. Sledding, like football, should happen outdoors.
47. The pastrami sandwich at Carl's Deli. We'd never give up this stacked meat perfection.

48. The slingers at Courtesy Diner. OK, not perfection — but we're still not willing to let them go. Especially at 2 a.m. And especially when we've been drinking.

49. Brown & Brown. Yep, we'd rather have these lawyers in St. Louis than you.

50. Union Station. Even Union Fucking Station.

You're dead to us, Rams.