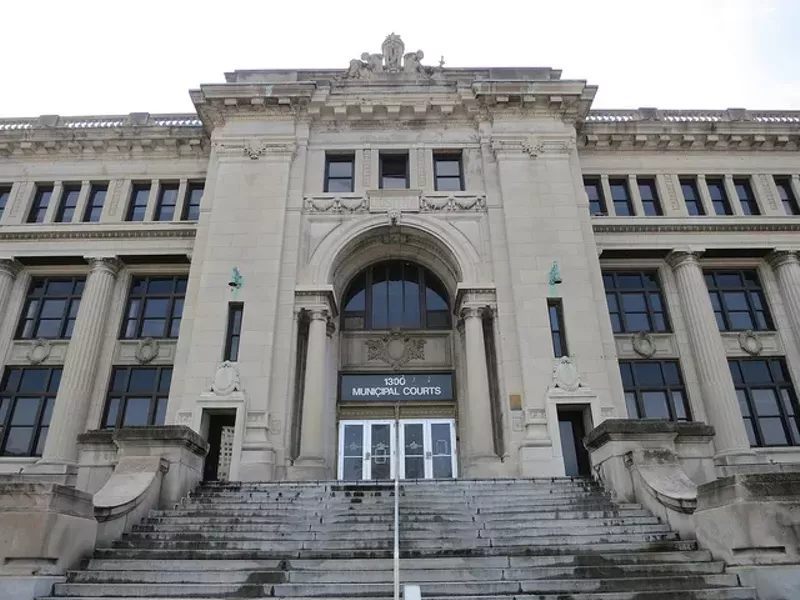 Photo Courtesy of Flickr/Paul Sableman
The municipal court building in downtown St. Louis
Here's a great idea that's finally come to pass in this slow-moving city: Defendants at the St. Louis Municipal Court can now make online payments.
The system had previously been one of those irritations that disproportionately affected lower-income people. Assessed with fines at the muni court, which handles low-level violations, they often end up on payment plans. But then they were required to come in during business hours each month to make payments, even when that meant taking off work or struggling to come up with bus fare or money for the babysitter.
"It's counter-intuitive to expect a defendant to take time away from work in order to pay their fine," Administrative Judge Gordon Schweitzer said in a press release from the city. "The new payment option online helps ease that undue stress or burden of leaving work or needing childcare just to get to court to pay."
Here's
a link with more information
. In the mean time, props to the city leaders who put this one in place. Yes, it should have happened a long time ago, but better late than never, right?
We welcome tips and feedback. Email the author at sarah.fenske@riverfronttimes.com