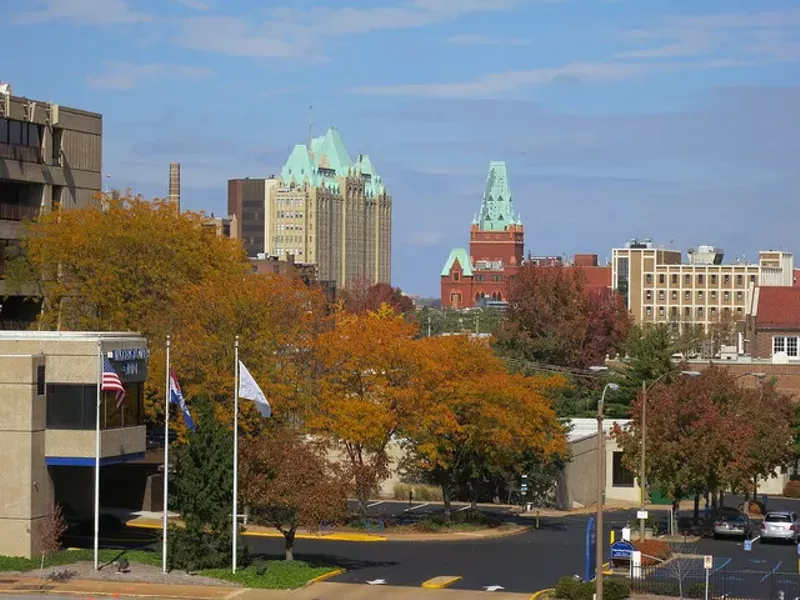 Photo Courtesy of Flickr/Paul Sableman
The Saint Louis University campus.
Low cost of living? Check. Opportunities to work in the community after graduation — and work with key industries as a student? Check. Lots of nightlife options to keep you busy before graduation? Check, check and check!
A
just-released WalletHub study
named St. Louis one of the ten best big cities in the country for college life — and put us 26th overall in a list that also includes small towns. (Columbia, Missouri, ranked No. 10 in that more comprehensive list.)
The survey looked at a city's "wallet wellness," "youth-oriented environment" and "opportunities," each of which included a number of data-driven factors, from the quality of the higher education on offer to the job growth rate and percentage of single residents. (They even looked at the area's crime rate, although somehow St. Louis still made the cut.)
And for once, we weren't just dominant because of our marvelously affordable cost of living. In fact, St. Louis actually did better in the opportunity metric — 24th in the nation, even when you count all the cities and not just the large ones — than the wallet wellness one.
WalletHub tells
Riverfront Times
that St. Louis finished first in the nation in one extremely important metric: nightlife options per capita. There we tied for No. 1 with San Francisco, Atlanta, Portland,
Pittsburgh, New Orleans, Cincinnati, Las Vegas and Orlando. Not bad!

Interestingly, and perhaps more importantly for the region, we finished second in the nation for our low rate of brain drain — basically, the annual percentage drop in residents with a bachelor's degree or higher. People aren't always willing to choose St. Louis, but when they do, they tend to stick around.

The moral of the story? Come to St. Louis for college; stay for the rest of your life.

Below, the nation's top 10 big cities for college living:

1. Pittsburgh
2. Atlanta
3. Austin
4. Houston
5. Minneapolis
6. Columbus, Ohio
7. St. Louis
8. Tampa
9. Nashville
10. Seattle

We welcome tips and feedback. Email the author at sarah,fenske@riverfronttimes.com