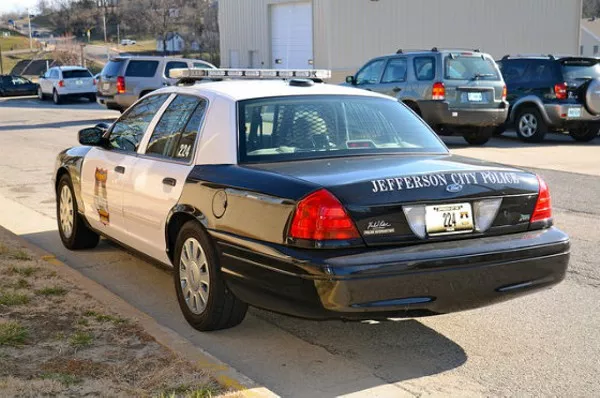 Hey ladies! Do you want to avoid getting raped? The Jefferson City Police Department has a 15-hour course for you.
It's called Rape Aggression Defense, or RAD. And over the course of no less than four (four!) four-hour sessions, you'll learn
such valuable lessons as where to stand in an elevator
(close to the control panel, back against the wall) and how to trim your shrubbery (with "consistent shape," so it'll be easier to see if rapists lurking near it).
It's incredibly stupid stuff, for one big reason: Statistically speaking, your rapist is
much more likely to be someone you know
than a man lurking in the elevator (or the shrubbery).
And beyond that, can you say filler? Sure, it might behoove all of us to learn some martial arts moves, but obsessing over minutiae like your elevator positioning is a sure path to paranoia, not foiling actual rape attempts.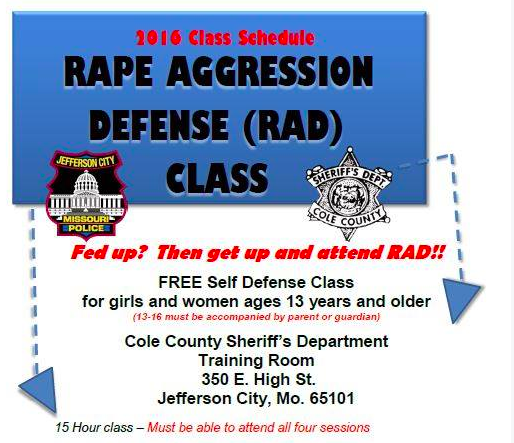 Now, in fairness to Jeff City, this cheesy course is taught nationwide. It's not like they're the only offenders.
But it still caught our eye for one big reason:
This is the very same police department that,
presented with a woman alleging a possible rape, did just about everything they could to bungle the case
.
As freelance writer Andy Kopsa
detailed in a Riverfront Times cover story this summer
, Jefferson City consultant Brittany Burke filed a police report with the department in April, alleging possible assault. The officers proceeded to botch the complaint in countless ways — from focusing on Burke's demeanor instead of trying to identify a suspect to closing the case against her wishes.
Worst of all, they cited an outdated law in their report.
In 2013, the Missouri legislature toughened up the law so that rapists need not use force. If a victim is incapacitated, or lacks the ability to consent, having sexual intercourse with that person is rape. Period.
Yet the Jefferson City Police seemed utterly unaware of that development. In their report, they cited the outdated, 2009 law, which would require proving Burke had been drugged without her consent — a much tougher case — rather than noting the current legal standard, which merely required proving she was incapacitated when someone took advantage of her. Then they closed the case, without even telling Burke.
"We can and need to do better," Colleen Coble, CEO of the Jefferson City-based Missouri Coalition Against Domestic and Sexual Violence, told Kopsa at the time.
And as Burke told the RFT last night, "This is a manifestation of the Jefferson City Police Department's fundamental misunderstanding of what rape is."
So here is our thought for the Jefferson City Police.
Rather than teaching women how not to get raped, why not focus on your actual jobs? Forget 15 hours of "Rape Aggression Defense" training. How about simply getting up to speed on the Missouri laws governing rape cases and best practices in rape investigations?
I won't go on and on about this. I'm not the one trying to fill up 15 hours. So I'll just keep this short and sweet:
You cops catch the rapists. We women can handle the elevator part.
We welcome tips and feedback. Email the author at sarah.fenske@riverfronttimes.com