Astute readers of this newspaper know that a whole lot has changed since we got new owners — and a new editor — this April. We
brought back Savage Love
. We got a totally new website. We
even got staples
.
Today we're unveiling the biggest, and most exciting, change of all: a brand-new look from top to bottom and a larger physical size to boot.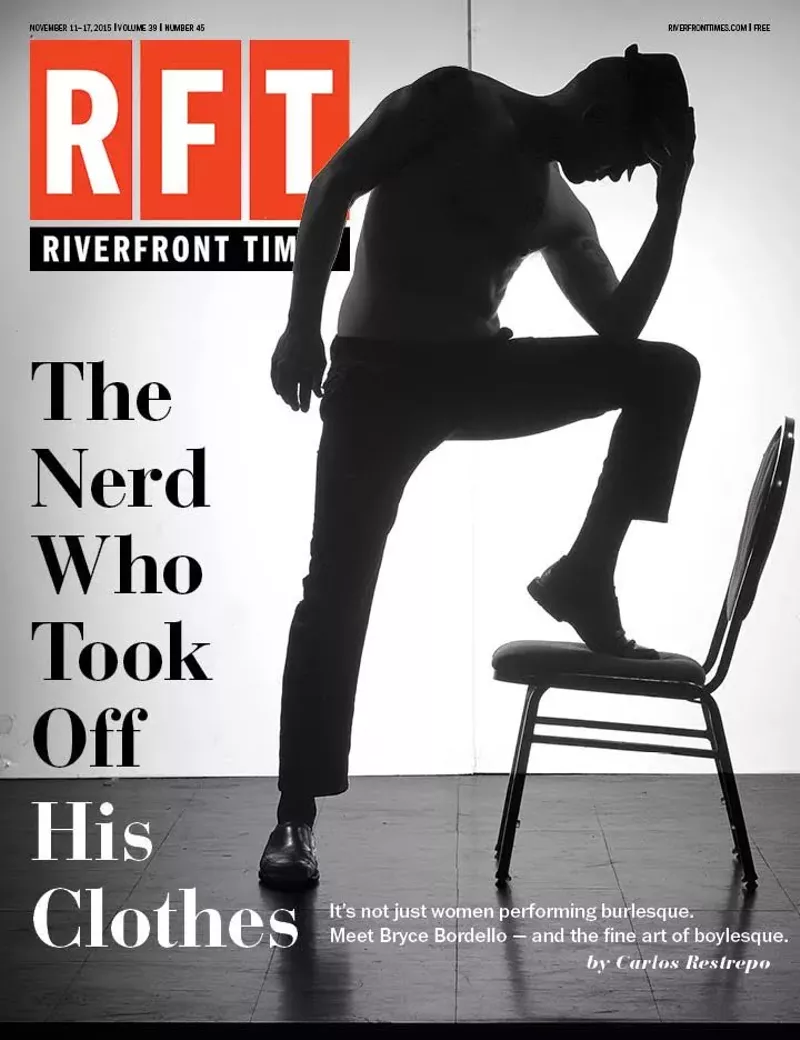 This week's cover — gorgeous, no?
The RFT that's hitting the streets right now is a little bit taller and slimmer than the square you might have gotten used to in recent years — in essence, it's a return to the classic alt-weekly size. The paper quality is better. The inside is completely redesigned, with more room for big photographs and full color throughout. Oh, and we've even changed our font size. No more squinting to read this newspaper.
The redesign was spearheaded and executed by our young, brilliant art director, Kelly Glueck, working in collaboration with St. Louis-based designer
Lilly Huxhold
. You'd never believe these two are still in their twenties — the RFT's new eye-catching look is something newspapers typically pay tens of thousands of dollars to achieve. These two did it in-house, in less than two months.
Our newly redesigned restaurant section.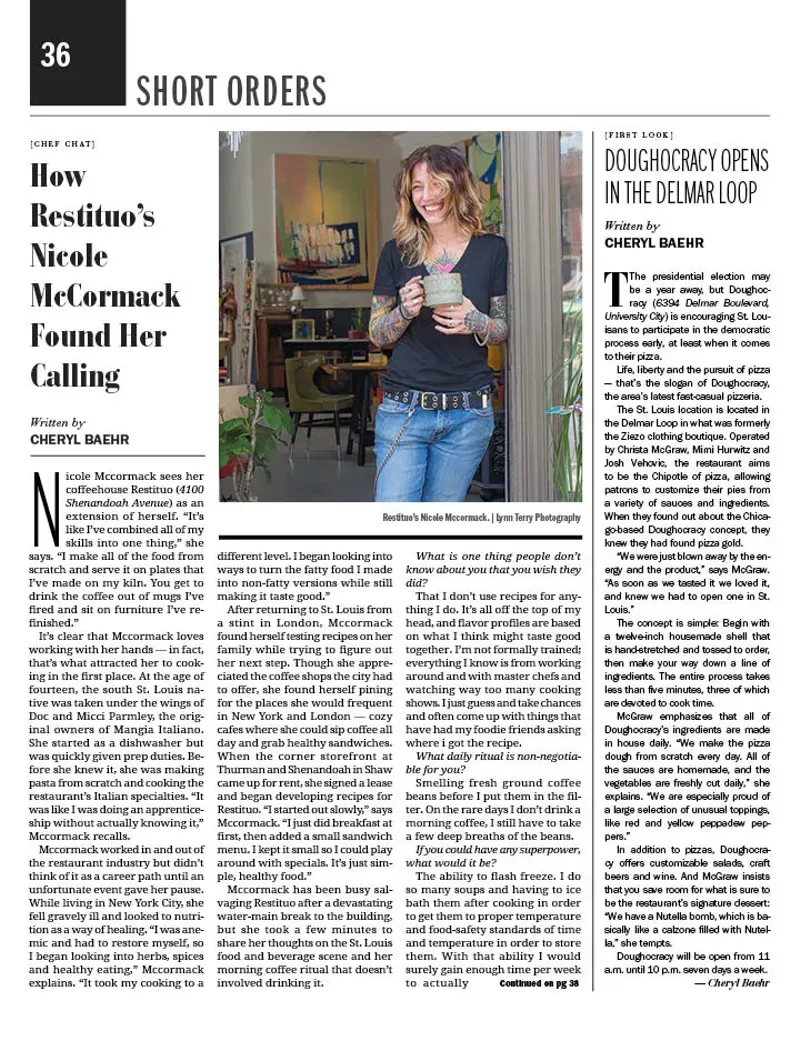 Another page of our restaurant section.
As editor of the RFT, I'm incredibly proud of the issue we're sharing with you today. If you're a regular reader, we're grateful you stuck with us all these years — and we hope you'll be thrilled with these changes. And if you haven't picked us up in awhile, well, you've got a great excuse to do so this week. You can't kvetch about the changes unless you've given them a careful look, right?
And if you pick up the paper, well, why not else give it a read while you're at it? This week we have a hell of a cover story by a smart young writer about
the fine art of boylesque
(yep, dudes who perform burlesque). Our acerbic restaurant critic, Cheryl Baehr, has paid a visit to
that ranch dressing-themed restaurant
. And our longtime contributor Roy Kasten, who's far and away the best music writer in town,
has a typically insightful look at Kevin Gordon
.
Oh, we've brought back the beloved comic strip Red Meat, which you can now find in our music section every week going forward. It's something old in addition to something new ... and we're thrilled to have it back in our pages.
Sarah Fenske is the editor in chief of the Riverfront Times. Like where the paper's going? Hate it? Still missing Ray Hartmann? You can reach her via email at sarah.fenske@riverfronttimes.com or follow her on Twitter @sarahfenske.