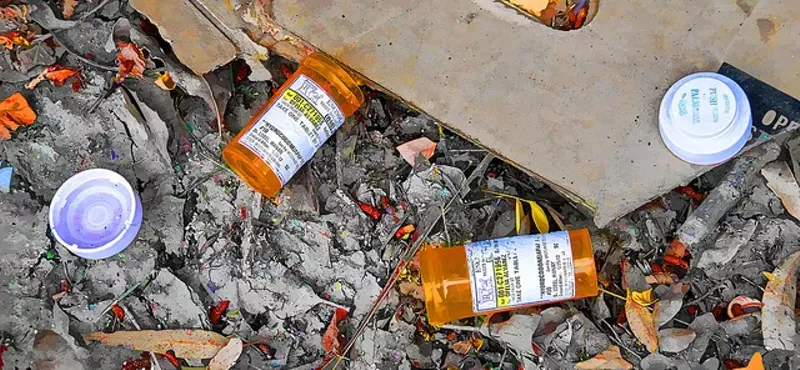 When you think of drug use in Missouri, you might want to think less about meth or crack — and more about the products being peddled by Big Pharma.
Hospital treatments for the overuse of opioids — a category of painkillers that includes Percocet, Vicodin and Oxycontin — have skyrocketed in this state the last decade, according to a study by the Missouri Hospital Association and the Hospital Industry Data Institute. Missouri showed an increase of 137 percent from 2005 to 2015 — well beyond the national average.
And St. Louis is leading the state when it comes to these painkiller-related hospital admissions. The metro area showed a 162 percent increase during that same ten-year period, significantly higher than Kansas City and most rural regions.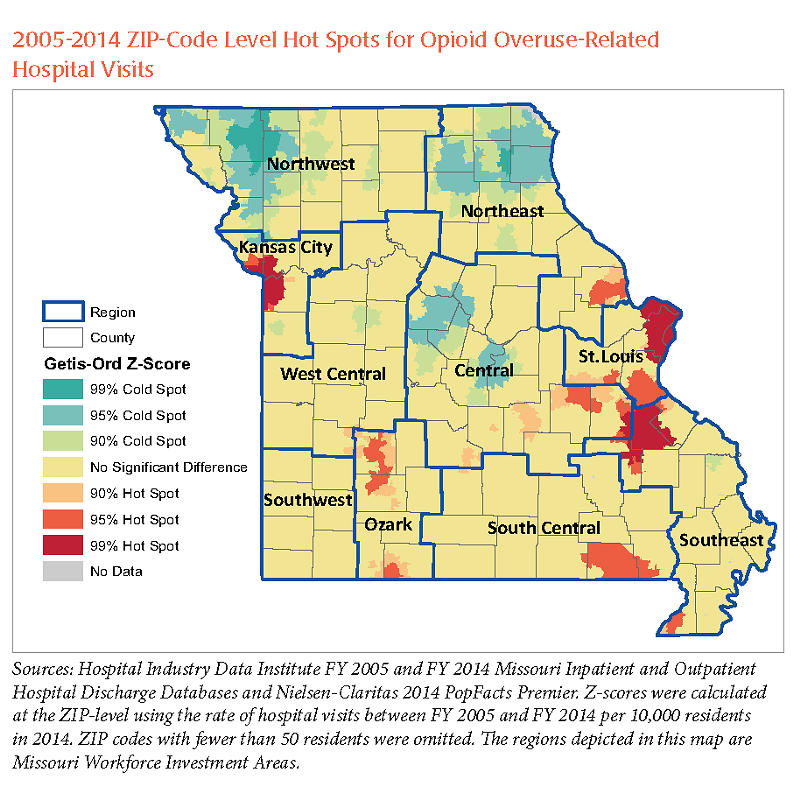 Map courtesy of the Missouri Hospital Association
"Misuse and abuse of opioid pain medication is a national problem that is particularly acute in Missouri and the Midwest," Mat Reidhead, Vice President of Research and Analytics for HIDI, and author of the study, said in a prepared statement. "Geographically, the Midwest experienced a growth in in-patient hospitalization for opioid abuse of 9.1 percent annually — 4.3 times the rate of growth in the Northeast, 1.7 times the rate of growth in the South, and 1.3 times the rate of growth in the West. However, at 12 percent annually between 2006 and 2012, Missouri stands out among its Midwest peers."
The highest rates of growth were among white males under 30, the study found.
See the chart below for a visual representation of the year-over-year increases in Missouri.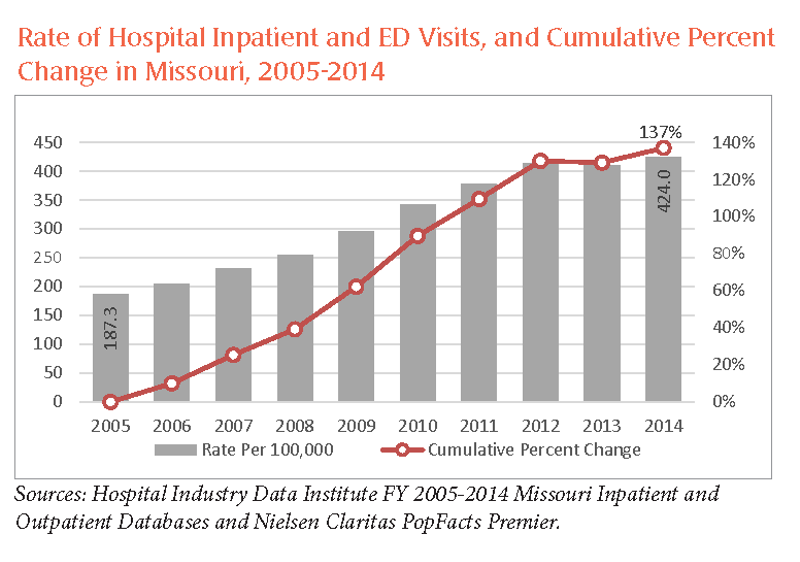 Chart courtesy of the Missouri Hospital Association
The good news? Rates of hospital treatment for opioids are finally leveling off.
The bad news? Rather than dropping, the admission rates have remained stubbornly high. Now if Missouri had access to
a drug
that
could relieve pain
without sending so many people straight to the hospital ...


We welcome tips and feedback. Email the author at sarah.fenske@riverfronttimes.com