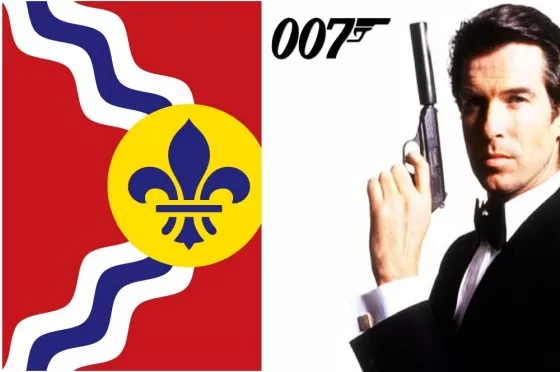 G'morning! Since you love waking up to a steaming blog post of taxes, public debt and the democratic process, we whipped a little something for ya. Voila!
Seriously, there's a vote today on a giant bond issue, and you need to pay attention if you're a city resident. (County readers: Go back to bed.)
Here's the deal in one paragraph: City Hall wants to borrow $180 million to update/maintain city assets such as jails, recreation centers, firetrucks, firehouses, roads, bridges, and more. Mayor Francis Slay and all the 28 aldermen except one think this is a good idea. Voting "yes" means agreeing to pay higher property taxes (so if your home is appraised at $140,000, you'll owe about $50 more each year than you did before). You have until 7pm to vote on this.
Here's a breakdown of what the city wants to do with the money:
$40.2 million to repair/update the Fire Department's vehicles, buildings and equipment $30 million to update correctional facilities (including the City Workhouse) $30 million to fix city buildings $18.8 million for roads and bridges $10 million for ward capital (to be spent by the aldermen)
There would also be smaller investments such as $5.4 million for the police department, $4 million to help out residents with home repair, and $2.4 million to revamp the city's recreation centers.
The city hasn't borrowed money like this since 1999. The most controversial part of the bond issue, by the way, is the $15 million earmarked to improve infrastructure around the proposed site for a new National Geospatial Intelligence Agency; this money won't get spent unless the feds end up moving to that site, much of which is owned by developer Paul McKee.
One of the biggest champions of the bond issue, or Proposition 1 as it's called, is 24th Ward alderman Scott Ogilvie. He's not usually one to endorse the reckless raising and spending of city money, so his support here is notable. At 31:00 in the video below, he starts talking about why it's a good idea:
You could also read a guest blog post Ogilvie wrote for NextSTL here.
Not everyone supports the bond issue. Former city comptroller Virvus Jones has spoken out against it:
Current city comptroller Darlene Green told Nick Pistor at the St. Louis Post-Dispatch that she's worried about how the aldermen will spend all the money.
However you chose to vote, this is the language of Proposition 1 that you'll be seeing at the polls: