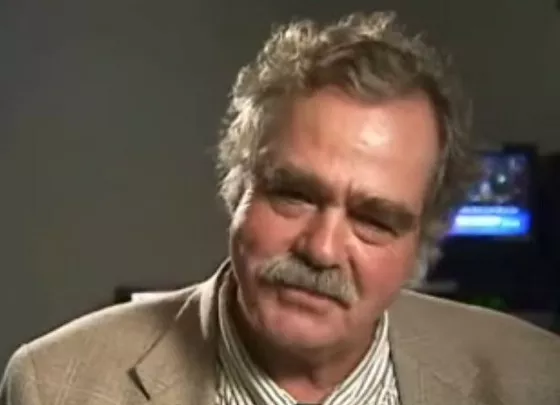 UPDATED at 6:09 p.m. with names of other reporters leaving the paper.
Long-time Post-Dispatch scribe Bill McClellan is bowing out as a full-time columnist, but will continue writing one column per week, according to union president Jeff Gordon of the United Media Guild.
McClellan, five reporters, two editors and a paginator all voluntarily resigned and will collect severance pay based on how long they worked at St. Louis' only daily newspaper. Four reporters had been targeted for layoffs, Gordon says, but because these nine people volunteered, the four will be able to stay.
See also: Why Bill McClellan Matters
Other departees include reporters Michael Sorkin, Margaret Gillerman, Stephan Thomas, Kenny Roberts, Susan Weich and Bob Kelly.
The Post-Dispatch is owned by Iowa-based Lee Enterprises, which has recently pushed for cuts at the paper. In April, another six people were laid off, with rumors of future buyouts in the newsroom.
But McClellan is surely not who Lee brass had in mind when they asked for cuts. He's by far the biggest name at the paper -- and the paper kept his work behind a paywall because they knew what a draw he was.
The union just issued a press release, quoting a statement from Lee:
Under the terms of the United Media Guild's collective bargaining agreement, four reporters and a copy editor were reinstated from the June 26 reduction in force. Nine members of the Guild applied for voluntary separation and the Post-Dispatch accepted. Columnist Bill McClellan volunteered but will continue to write a Sunday column. Bill's column will appear this Friday and Sunday, and then resume Sundays only on Aug. 2 after his previously scheduled vacation.
The union then added this:
Earlier this year, the UMG and Post-Dispatch management discussed the possibility of reducing the workforce by offering long-time newsroom employees the opportunity to depart voluntarily and collect severance. After originally seeking volunteers, P-D management changed its mind and announced there would be no voluntary layoffs.

UMG leaders urged the company to reconsider, since this was an opportunity to "clear the decks" of senior journalists before the expiration of the current collective bargaining agreement in September. We knew we have several members in position to either retire early or move on to other jobs.

Not long after the company proposed expedited bargaining to extend our contract, the company announced layoffs -- including the four reporters and one copy editor, among other UMG members. This prompted the UMG to revisit the earlier discussions about voluntary departures, including our earlier discussion of McClellan's situation. It became readily apparent we would get enough volunteers to cover the reporters and the editor.
McClellan joined the Post-Dispatch in 1980 as a night beat reporter, then became a columnist in 1983.
Update at 7 p.m.
Veteran statehouse reporter Virginia Young has also accepted a buyout, as she confirmed on Twitter:
We welcome tips and feedback. Contact the writer via email at nicholas.phillips@riverfronttimes.com.