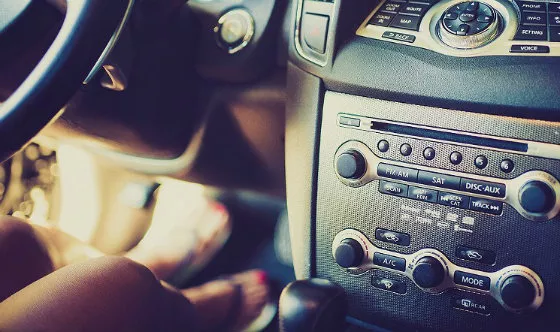 Photo Courtesy of Flickr/Jason Devaun
Uber has drivers signed up and ready to go -- but needs permission to enter the St. Louis market.
The Metropolitan Taxi Commission, or MTC, which governs cab drivers in both the city and county, met yesterday to ponder the UberX question -- basically, whether to allow Uber's ride-sharing app entry to the St. Louis market.
St. Louis is the largest city in the country without UberX, and the company had been hoping to set up shop here by the July 4 weekend. Sagar Shah, Uber's general manager for the St. Louis area, says that drivers are all signed up (in some cases, they're already driving in Metro East, where UberX is allowed) and ready to go.
But after today's meeting, the company has no more clarity on the situation than it had before, Shah says.
See also: Uber Says Impasse with Taxi Commission Could Scuttle St. Louis Launch
There's still no formal proposal on the table. And today's meeting consisted mostly of the commissioners hearing from Uber and the public, rather than tipping their hand, Shah says.
"I think we were hoping for more of a decision to be made," Shah says. "We have been pretty strong on our positions -- 40 states and cities have enacted regulations under which we operate, and we want to see similar regulations in St. Louis. But there wasn't a lot of transparency with where the MTC is on the issue by the end of the meeting."
As we reported two weeks ago, Uber fears an impasse with local regulators over two key provisions: whether drug tests should be required for drivers, and what form background checks should take. The tech company wants a swift process that doesn't include urinalysis, as is currently required for cabbies. It also believes that its background vetting, which is done using online databases, is far more effective than the fingerprint-driven process run by the Missouri Highway Patrol currently in use for cab drivers.
Uber says that drug tests and fingerprint checks would be a deal killer for its entry into the market. But commission Chairman Lou Hamilton previously told Riverfront Times that Uber has submitted to such regulations in Houston, Texas: "Do we have less of a responsibility to public safety than Houston does?"
At the time, Hamilton had said that he'd be consulting with County Executive Steve Stenger and Mayor Francis Slay and bringing a proposal to the June 23 meeting. But no proposal was introduced yesterday.
And that's one reason Uber is worried about what -- if anything -- will end up on the table at the commission's next meeting, set for July 29.
"We'd hate to see this continuing to be subject to delays," Shah says. "We know people in St. Louis really want this."
We welcome tips and feedback. Email the writer at [email protected]