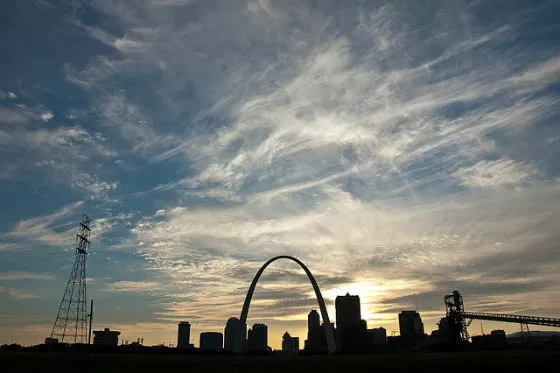 Photo Courtesy of Flickr/Dave Herholz
A package of three bills being introduced at City Hall would significantly overhaul its business regulations.
Valencia Miller tattoos bodies. She doesn't canvass neighborhoods.
Yet in October 2013, when Miller applied at St. Louis City Hall for a conditional use permit to open a tattoo studio in Benton Park West, the artist had to obtain a map of her block. She had to identify all neighbors within 500 feet of her front door. She had to type their names into a spreadsheet. And mail them postcards. And collect their signatures. And sit through hearings.
"There was no guidance," she told Daily RFT. "They got to know me at City Hall."
See also: Row on Cherokee Row: Merchants Take on the St. Louis Swap Meet
The reason: Tattoo parlors once had a shady reputation, so the city heavily regulated them. Even though that's no longer the case, the ordinance stands and bureaucrats enforce it.
Miller, 31, was just the latest victim of Title 8, St. Louis' archaic business code, which regulates everything from arcades and bathhouses to massage parlors and miniature pony tracks. Miller's tedious eight-month quest to comply with Title 8 drew the sympathy of a staffer in Mayor Francis Slay's office, and has since inspired a package of reform bills on their way to the Board of Aldermen that, if passed, will make life easier for entrepreneurs.
Planting and growing a small business, City Counselor Winston Calvert tells Daily RFT, "shouldn't be as hard as it is."
As Slay's Deputy Chief of Staff Patrick Brown tells it, one catalyst for reform was the "Let's Talk" forum convened in August 2013 by Jack Dorsey, the native St. Louisan and co-founder of Twitter and Square. Inside the Casa Ballroom in Gravois Park, Slay shared the stage with four young entrepreneurs from the area. Dorsey asked them to "be provocative" and inquired: "What can the city do better to support local businesses?"
"How long do I have?" joked Sump Coffee's Scott Carey, eliciting applause from the crowd.
Pete Wissinger of Whisk Bakery bemoaned the Kafka-esque bureaucracy at City Hall. "We never talked to one person who knew the answer to more than one question," he said.
Next: Making it happen at City Hall
Bills headed to the Board of Aldermen could help entrepreneurs like tattoo artist Valencia Miller
Soon thereafter, Brown says, the mayor instructed his staff to diagnose the problem. It was around this time that Brown crossed paths with Miller, the tattoo artist, and helped her with permits.
"It was mind-boggling to think we expected a small business person to jump through this many hoops," Brown says. (Miller's operation, The Ink Gallery, is now up and running.)
Calvert, meanwhile, was appointed city counselor last May. He recalls printing out Title 8, which ran almost 400 pages and included a host of antiquated rules, such as the one mandating that barber shops shutter after 6 p.m. and on Armistice Day.
Those rules are no longer enforced, Calvert concedes, "but they steer private conduct." For example, an enterprising out-of-towner might Google the ordinance and balk at opening a shop here.
In response, Slay's staff and two alderpersons -- Lyda Krewson of the 28th Ward and Scott Ogilvie of the 24th Ward -- have drafted a reform package they plan to start rolling out this week.
Alderwoman Lyda Krewson, 28th Ward
Krewson says her contribution is a "clean-up bill" to repeal arcane, outdated ordinances directed at places like bathhouses, which (like tattoo parlors) used to be seedy.
Today, yoga studios fall into the "bathhouse" category, so anyone wishing to set up a yoga studio must submit to the arduous petition process. Krewson's bill would lower that barrier to entry. But it would also create a mechanism by which neighbors can revoke a permit later if the new business becomes a nuisance. Thus, the bill shifts the community's role from being a gatekeeper to being an enforcer -- except when a business seeks a liquor license. Those applicants would still need to collect signatures before slinging drinks.
A separate bill co-sponsored by both Krewson and Ogilvie creates a new category of business: the "micro-business." A micro-business, with fewer than three employees, would face a lower license tax -- $25 instead of the current $200.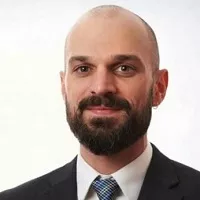 Alderman Scott Ogilvie of the 24th Ward
A third bill, sponsored by Ogilvie, aims at all the workers who toil on a laptop at their kitchen tables. Under current city law, only certain kinds of workers may legally operate out of a home, including seamstresses, telephone answerers and rug-weavers.
Ogilvie's bill would divert the city's gaze from the work itself to its effect on others. Whether you're a seamstress, copy editor, accountant, architect or graphic designer would no longer matter. You can register as a "home occupation operator" as long as your business doesn't generate traffic, noise or odors; display a sign; invite customers to the home; or meet certain other conditions.
The bill would also lower registration costs for home occupation operators to $25. A lower fee and simplified registration process would get people into compliance earlier, increase likelihood of collecting the earnings tax, and give citizens a better experience at City Hall, Ogilvie says.
Finally, Slay's staff has drafted an administrative order to overhaul how the Board of Public Service handles zoning for new businesses.
The order would set an expectation that the conditional use permit process should take no longer than a month. The Board would inform an applicant of any community objections one week before an appeal hearing, so that he or she has time to prepare a defense. And it would give applicants more wiggle room so that, once open, they can extend their hours without coming back to City Hall to ask for permission.
"Even if all these pass as drafted, it's not like there's going to be a surge of new businesses," Calvert says. "But it's a big step forward."
We've uploaded the three board bills here, here and here. A memo describing the administrative order is here.