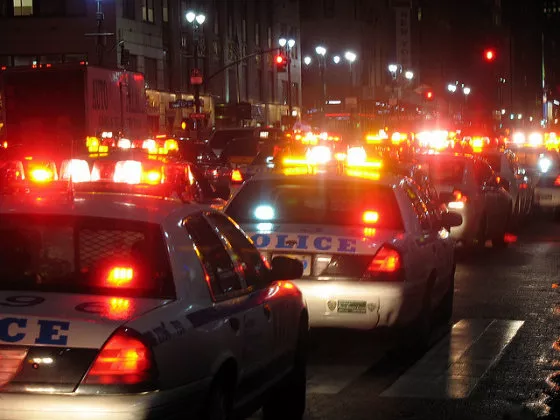 A southwest Missouri man was busted last week for failing to resist an urge common to most drivers: He pulled over other motorists simply because he found their actions on the road "irritating."
Jacob Trammell, twenty, was charged in Greene County for false impersonation of a law-enforcement officer and using a siren/blue lamp without a valid permit, court records show. The Springfield News-Leader reports that Trammell confessed to having the blue and reds installed atop his vehicle six months ago.
Courtesy of Greene County
Jacob Trammell
In fact, the newspaper reports, Trammell "told deputies he had activated his lights to correct traffic issues 'on so many occasions that he could not recall every incident.'" And they say the youth of America are lazy!
Trammell was busted after one incident too many: Another motorist pulled to the side to let him pass, only to realize it wasn't a real police vehicle he'd given way to, the News-Leader reports. That driver called the authorities.
Trammell had reportedly been enrolled in the Missouri Sheriff's Association Law Enforcement Academy. He's due to be arraigned in Greene County on June 8, according to court records.
We welcome tips and feedback. Email the writer at [email protected]