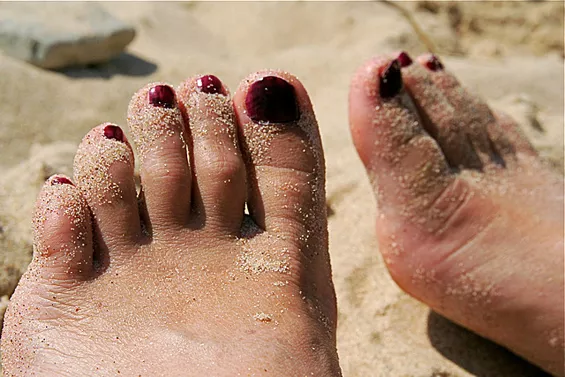 Photo Courtesy of Flickr/Steve DePolo
Toenail clippings earned a Chesterfield podiatrist nearly $1 million -- but he won't be laughing all the way to the bank.
As far as white-collar crime goes, this is pretty icky stuff: Prosecutors say a St. Louis-area podiatrist charged the state and federal government nearly $1 million merely for clipping the toenails of Missouri's elderly residents.
And here's where prosecutors got involved: Podiatrist Lawrence B. Iken racked up those fees by telling Medicare and Medicaid that he'd instead been draining those elderly feet of their abscesses and hematomas.
According to the U.S. Attorney's Office, Iken submitted $999,170 in fraudulent billings, for thousands of miscategorized incidents.
After pleading guilty to one felony count of healthcare fraud in January, Dr. Iken was sentenced today to 12 months plus one day in prison, according to the U.S. Attorney's Office. He's also agreed to pay $1.75 million -- the $999,170 he helped himself to for toenail clipping, plus another $748,279.
As well as being a sole practitioner, Dr. Iken was an independent contractor with Preferred Podiatry Group, Inc., or PPG, which provides care to residents in nursing homes and other long term care facilities in Missouri and five other states, according to the U.S. Attorney's Office.
Dr. Iken, 66, lives in Chesterfield. Going forward, of course, he'll be living in the slammer. Good riddance.