Yeah, you can put your weed in there.
If you're driving around town with hundreds of grams of weed in your trunk, here's some free advice: Think twice before taking a leak in public, especially when your house is only a three-minute drive away.
A Florissant man faces a felony drug charge after police discovered more than 375 grams of marijuana in his car, according to St. Louis County circuit court.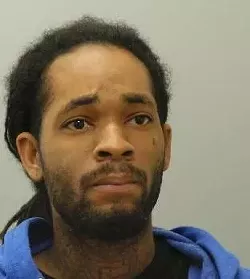 Police discovered 23-year-old Nicholas Carter (no, not the Backstreet Boy) asleep in his car in front of a stranger's house in the 700 block of Watersedge Drive in Old Jamestown on October 18.
Neighbors had called police to report Carter for using their front yard as a toilet, and he was still there, passed out in his car, when St. Louis County police officers arrived awhile later, according to charging documents.
See also: Feds Arrest 28 For Selling Bath Salts, Synthetic Marijuana in St. Louis
Police reporting spying some weed in Carter's cup holder, and a search of the car revealed a suitcase filled with 378.4 grams of marijuana.
Carter was busted only a mile away from the home address he gave police, in the 2900 block of Rexford Creek Court in Florissant.
A judge set Carter's bond at $7,500.
Follow Lindsay Toler on Twitter at @StLouisLindsay. E-mail the author at Lindsay.Toler@RiverfrontTimes.com.