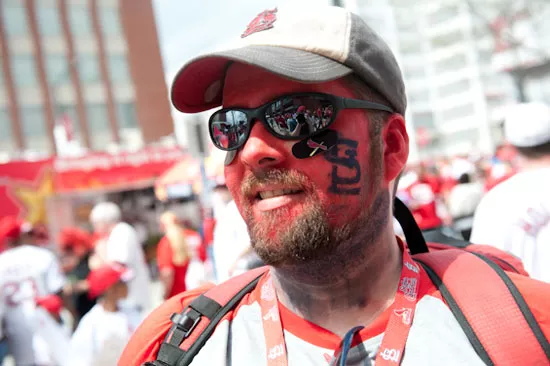 Jon Gitchoff
Do you follow the Cardinals on Twitter?
The bad news: If you love interacting with your professional baseball team on Twitter during the off-season, you're better off being a Seattle Mariners fan than a St. Louis Cardinals fan.
The good news: Hey, at least we're not as bad as the New York Yankees, amiright?
Fangraphs, a baseball statistics and analysis website, measured each Major League Baseball teams' Twitter engagement during the 2014-'15 off-season, from November 1 until February 10. Sean Dolinar's analysis shows the Cardinals interacted with only 116 tweets, mostly with a simple retweet. Only the Yankees had fewer Twitter interactions, with 41 retweets and replies.
Compare that to the Mariners, which engaged with more than 3,800 tweets in the same time period. About half of those Twi-nteractions were reply tweets, which typically take more effort than just retweeting or favoriting something.
Here's the graph: The Kansas City Royals came in sixth place, engaging with tweeps 1,100 times this off-season, the study shows.
The Cardinals should probably do a better job engaging with the best fans in baseball on Twitter, especially because the popular service was cofounded by STL native Jack Dorsey.
"Social media has become an important platform that Major League Baseball teams use to communicate with their fans, especially during the off-season when there aren't baseball games to watch or attend," Dolinar writes for FanGraphs. "Twitter has also been touted for allowing teams or players to interact directly with fans, removing the need for an intermediary."
The Redbirds run in the middle of the pack when it comes to how often they tweet, Fangraphs found. When St. Louis does tweet, the team often includes photos, such as this gorgeous shot of Fredbird at the stadium: Only four other teams, including the social media savvy Mariners, publish more tweets with images than the Cardinals.
Dolinar says he only counted interactions with non-verified accounts, which represent typical fans, and not with verified accounts, usually linked to sports writers or players.
Follow Lindsay Toler on Twitter at @StLouisLindsay. E-mail the author at Lindsay.Toler@RiverfrontTimes.com.