Theo Welling
This guy knows what it takes to get beads.
The real Mardi Gras may still be a day away, but that didn't stop St. Louis from embracing its French heritage and throwing an epic Mardi Gras party last weekend.
Things got a little too crazy for some folks, including the 55 minors arrested by the St. Louis Metropolitan Police Saturday for suspected alcohol possession. Police also arrested six motorists on suspicion of driving while intoxicated and arrested two suspects on third-degree assault charges.
But for drinking-age adults who can keep their shit together, Mardi Gras was once again a boob-bearing, bead-wearing, heavy-drinking twerk-tacular.
See more photos: -Revelers Celebrate Mardi Gras in St. Louis -Street Scenes During 2015 St. Louis Mardi Gras Celebration
If you're looking for style tips for your Fat Tuesday costume, look no further than these sartorial inspirations from last weekend's Mardi Gras parade and party.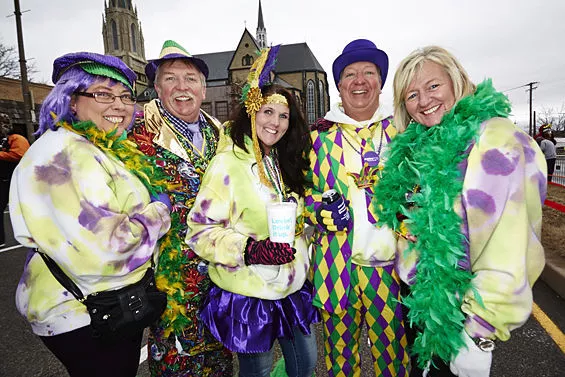 Theo Welling
Purple. Gold. Green. Classic.
Abby Gillardi
Jack Wigoda proves you can celebrate two holidays at the same time...in style.
Abby Gillardi
Fur and feathers -- a beautiful combination.
Daily RFT noticed a significant uptick in animal-themed costumes this year.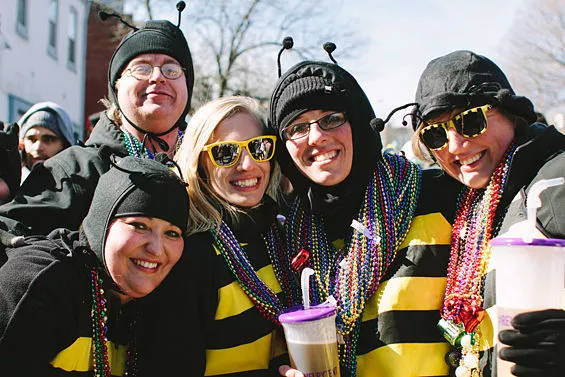 Abby Gillardi
This group got lots of buzz.
Abby Gillardi
It was bear-y cold out...
Abby Gillardi
...and we ain't lion!
See more Mardi Gras costumes on the next page!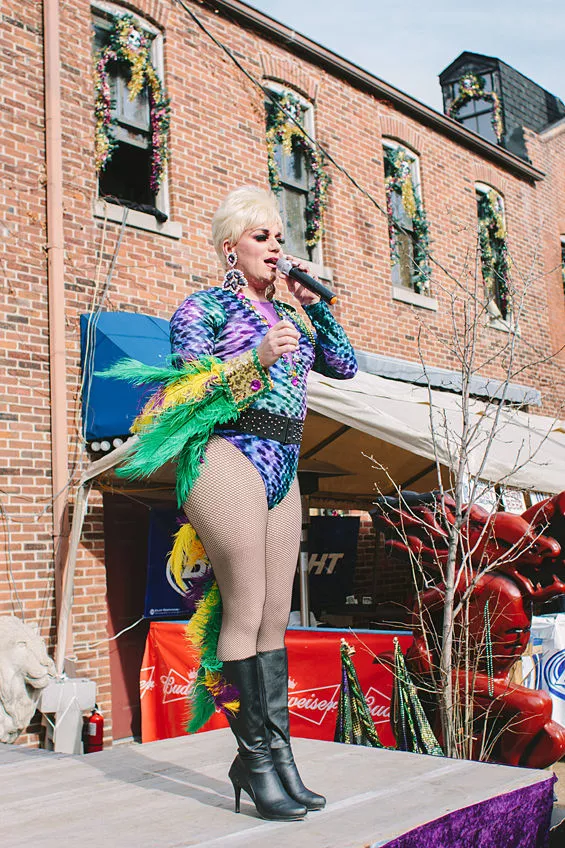 Abby Gillardi
Seriously, those earrings.
Theo Welling
If you ain't got 'em, buy 'em.
Theo Welling
Two huge masks.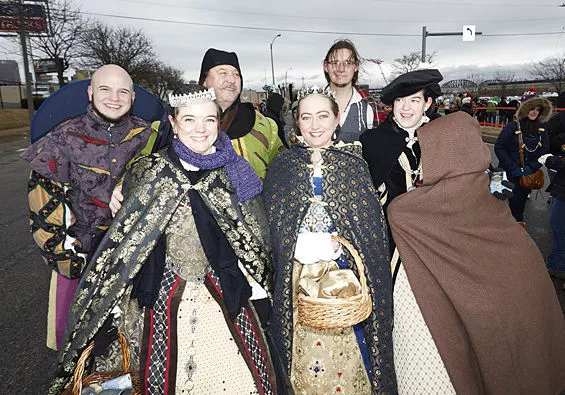 Theo Welling
The Renaissance Faire knows how to represent.
Abby Gillardi
Did someone forget to tell Man Tutu the weather forecast?
Theo Welling
You're never fully dressed without a lawn chair.
Abby Gillardi
Save us, Power Rangers! You're our only hope!
Follow Lindsay Toler on Twitter at @StLouisLindsay. E-mail the author at Lindsay.Toler@RiverfrontTimes.com.