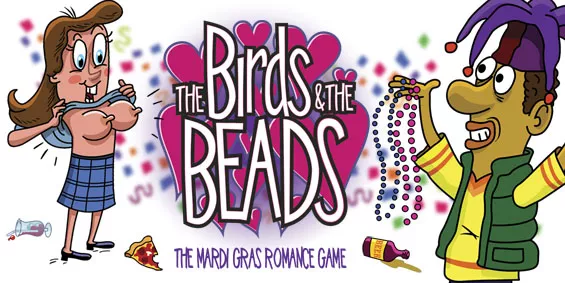 The odds of Valentine's Day falling on the Saturday before Fat Tuesday (when St. Louis truly celebrates Mardi Gras) are slim but not unheard of. Most recently it happened in 1953, when the moon and sun aligned just so, and it's happening again this week.
See also: Soulard Mardi Gras Bingo Cards
Yet even rarer than Valentine's Day falling on Mardi Gras is you falling for your valentine at Mardi Gras. Sure, it's easy to drunkenly stumble into a wanton hookup in that gumbo of beads, boobs and depravity that is Mardi Gras in Soulard. But love? That's a more challenging game, and one we at Riverfront Times call "The Birds & The Beads."
Download a full-size game board!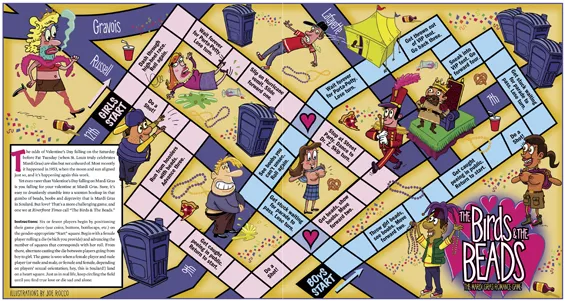 Instructions: Six or fewer players begin by positioning their game piece (use coins, buttons, bottlecaps, etc.) on the gender-appropriate "Start" square. Begin with a female player rolling a die (which you provide) and advancing the number of squares that corresponds with her roll. From there, alternate casting the die between players going from boy to girl. The game is won when a female player and male player (or male and male, or female and female, depending on players' sexual orientation; hey, this is Soulard!) land on a heart square. Just as in real life, keep circling the field until you find true love or die sad and alone.