Ched the plumbing-solution specialist can clear my pipes anytime.
Want to lay some pipe? Need your showers to be steamier? Looking for someone to turn up your heat?
Then the plumbing specialists and HVAC technicians at Spengler Plumbing, Heating and Cooling have created something you just can't live without: the 2015 "Men of Spengler Plumbing, Heating and Cooling" Calendar.
See also: Sexy Men with Cuddly Kittens Pose for Tenth Life Cat Shelter's Tomcats Calendar
Featuring twelve often-topless technicians posing in front of St. Louis landmarks -- including the Gateway Arch, Budweiser Clydesdales and Busch Stadium -- the calendar could cause the ladies of St. Louis to spring a leak...in their panties.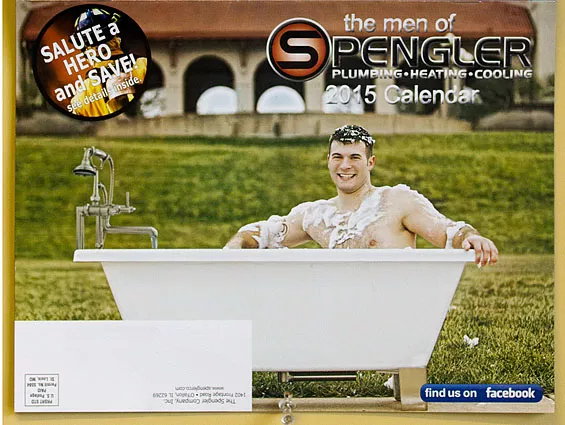 Corey likes to get clean before he gets dirty.
But there's more to the Spengler calendar than clearing out your pipes. It's also for charity. Use the coupon codes in the calendar for a service (like 10 percent off plumbing, or $500 off a new HVAC system), and the company will make a donation to local fire departments. That has to be good news for Shane, the volunteer firefighter who is also the calendar's fiery Mr. February.
So stop up your toilets and break your air conditioners, St. Louis. The men of Spengler are coming to make it all alright.
Click to the next page for twelve months of sexy plumbing, heating and cooling experts: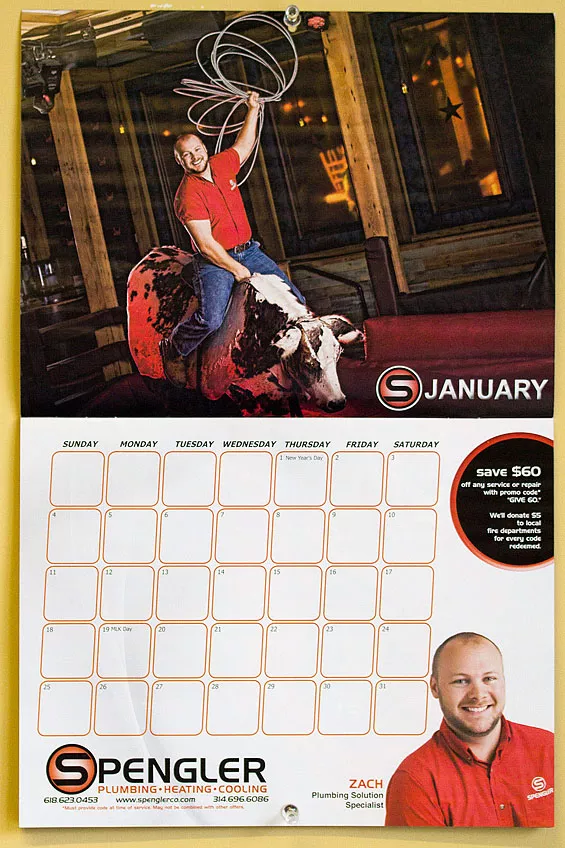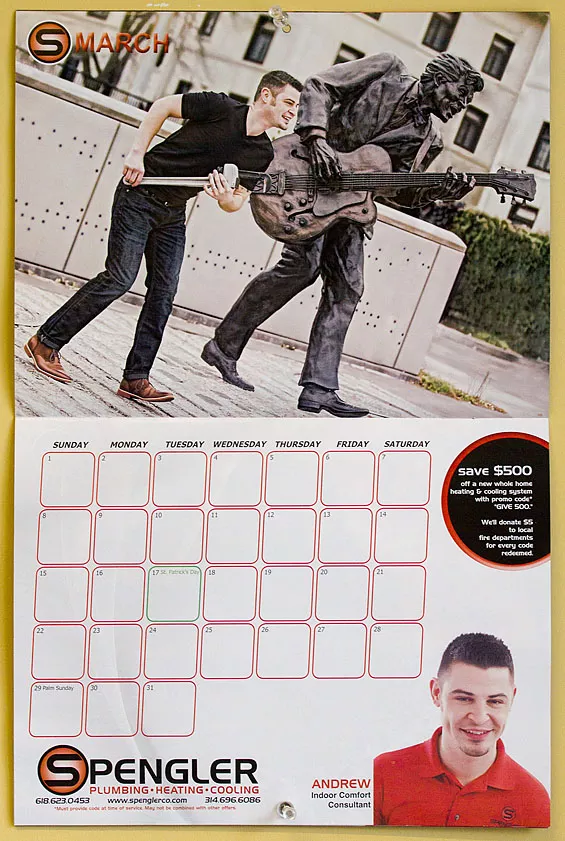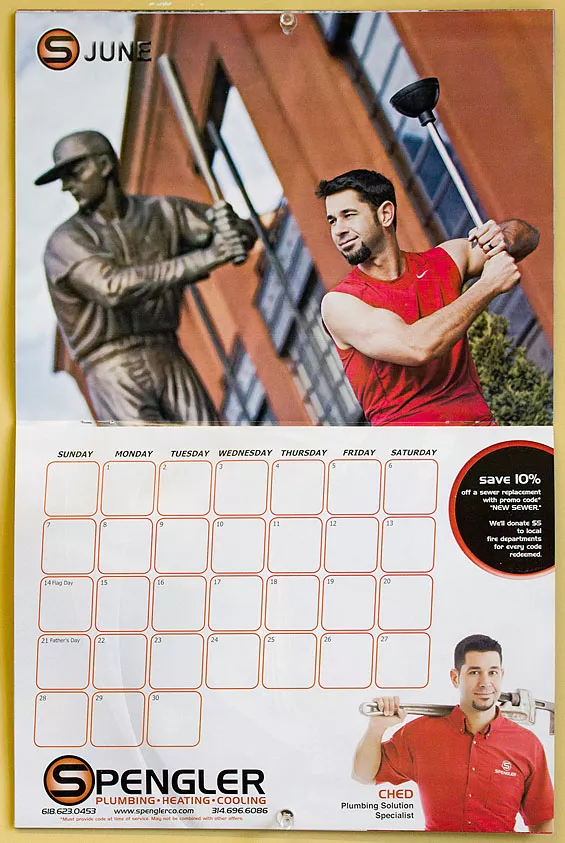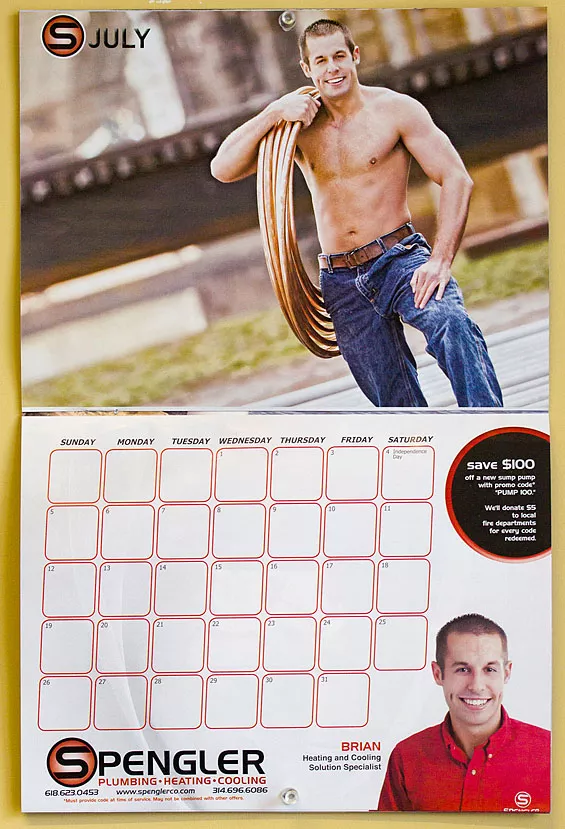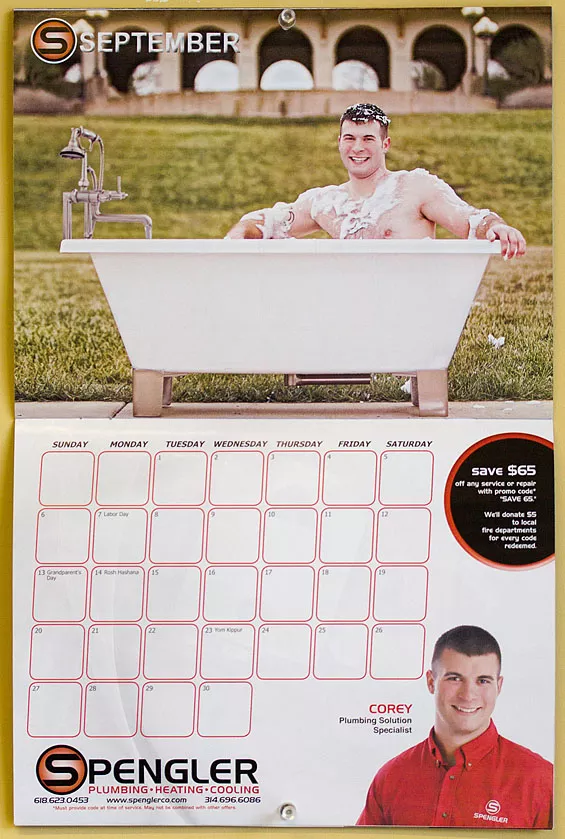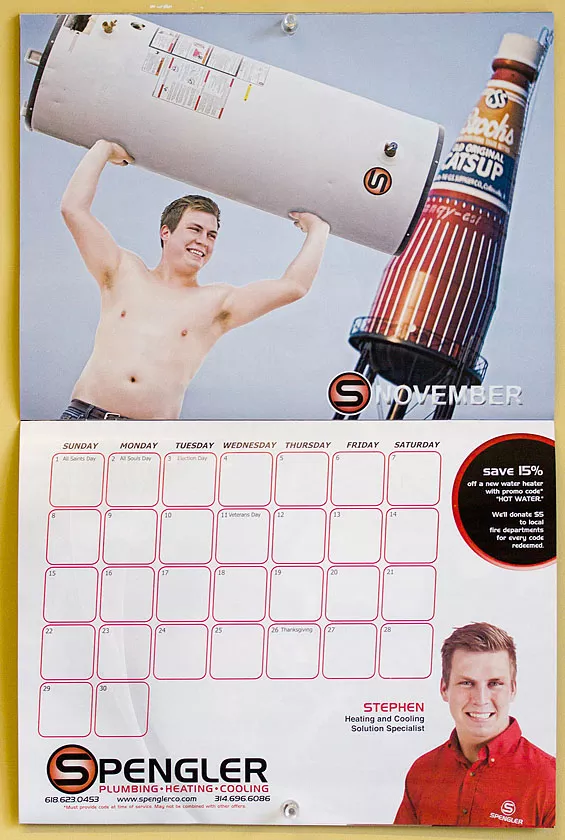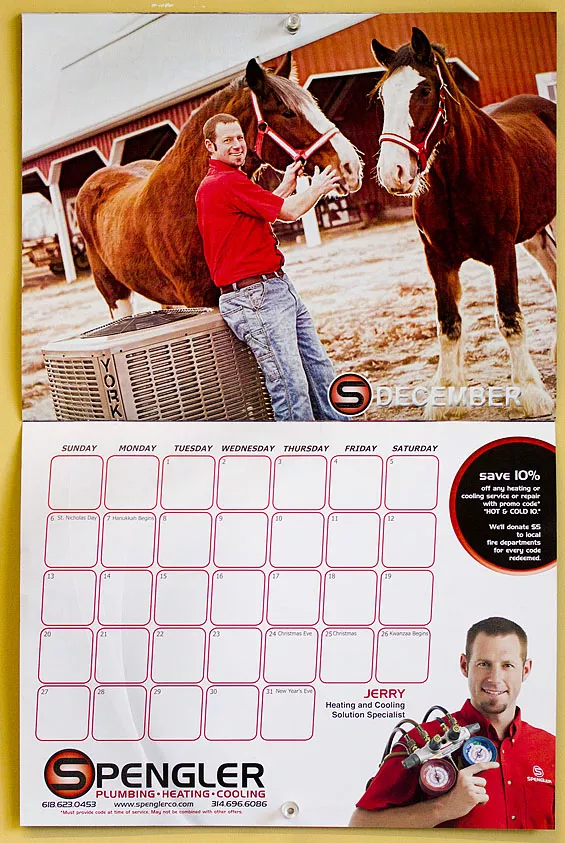 Follow Lindsay Toler on Twitter at @StLouisLindsay. E-mail the author at Lindsay.Toler@RiverfrontTimes.com.