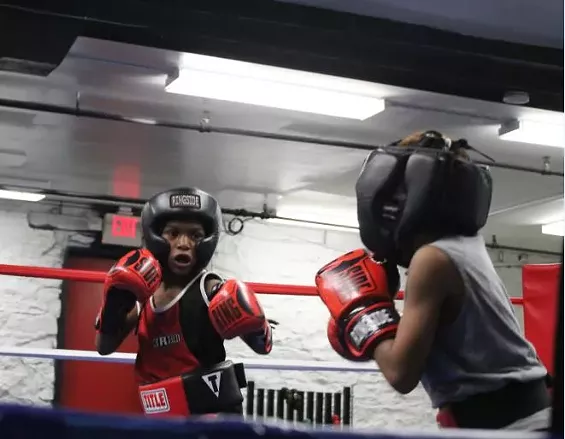 Ray Downs
Training at St. Louis All City Boxing.
St. Louis has a rich history with boxing; it stretches back to the 1904 Olympics. But in the last several decades, the number of gyms where at-risk youth can learn to spar for little (or no cost) shrunk to six from almost twenty.
That's where St. Louis All City Boxing comes in. Named for its regional approach to helping young boxers, All City gives students the boxing moves (and life skills) they need to succeed.
"There's a lot of kids in St. Louis that need a place to get off the street and learn discipline and self respect," says cofounder and chairman William "Coach Bill" Mackey.
"Really, all they need is someone to pay attention to them," he says.
See also: St. Louis All City Boxing Offers At-Risk Kids Free Lessons, Vegan Grub
The personalized attention is working. Last week, All City swept the Silver Gloves State Championships. Now the boxers have their eyes on the regional and national tournaments in January and February.
Riverfront Times videographer Tony Barsanti captured the gym's pre-competition workouts on video:
St. Louis All City Boxing Sends Students To The Silver Gloves State Championship from Voice Media Group on Vimeo.