Lindsay Toler
Missouri officials break ground on the new IKEA store in St. Louis.
How's your Swedish? Are you any good with an Allen wrench? Do you love meatballs? We have a job opportunity for you.
As IKEA builds its highly anticipated, 380,000-square-foot store in midtown St. Louis, the furniture retailer announced that it's beginning to recruit staff for about 300 jobs.
IKEA has only opened two senior management positions so far -- a site human resources manager and an operations manager -- but recruitment for other management jobs will start in fall 2014. IKEA expects to begin hiring next spring, probably in April or May, for non-management positions, including part-time work, in sales, customer service, food service, interior design, security and other departments.
See also: Worst Kept Secret in St. Louis: IKEA to Bring Touch of Sweden to the Lou The store is slated to open in fall 2015.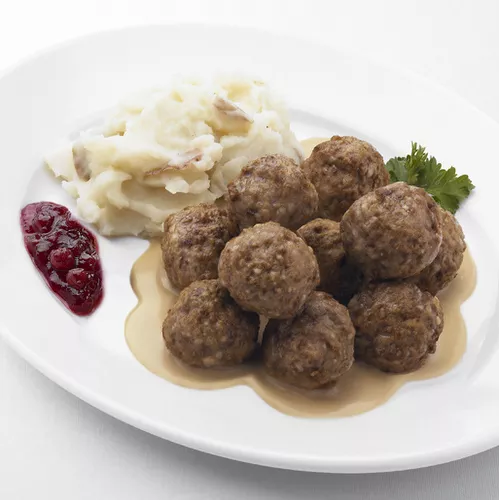 IKEA
You could eat these for lunch every day if you work at IKEA St. Louis.
Want to get an email notification when jobs at IKEA St. Louis open up? Here's what you should do:
1. Create an account on Jobs.mo.gov, Missouri's work development site.
2. Send a resume to IKEAslate@stlworks.com with the word IKEA in the subject line. That will connect you to the St. Louis Agency on Training and Employment, the local agency assisting IKEA with hiring here.
3. No, really! Put IKEA in the subject line. Emails without a subject line could be misplaced or lost.
4. Wait for an email blast with updates on jobs. Good luck!
Need help completing any of the steps above? Have questions about how to make a resume? Visit the St. Louis Agency on Training and Employment's downtown office during business hours on the third floor of 1520 Market Street.
Follow Lindsay Toler on Twitter at @StLouisLindsay. E-mail the author at Lindsay.Toler@RiverfrontTimes.com.