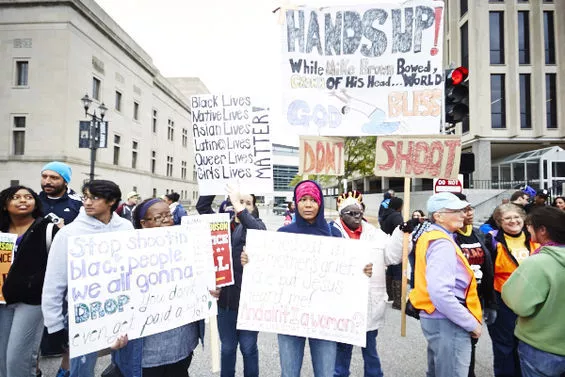 All photos by Theo Welling
Protesters brought handmade and printed signs to the Ferguson October protest march on Saturday, October 11, in downtown St. Louis.
Thousands of people from all over the country descended on St. Louis the weekend to commemorate Ferguson October, a four-day demonstration against police brutality and racism in America.
The gathering solidified St. Louis' position as an epicenter of racial tension and unrest after Ferguson police officer Darren Wilson shot and killed unarmed teen Michael Brown last month in Ferguson, a suburb of St. Louis. Since then, two more officer-involved shootings, especially the death of teen Vonderrit Myers, have spurred further anger and protests.
On Saturday about 3,000 people marched through St. Louis in a peaceful protests. Police reported no arrests or property damage.
See all photos: The Faces of #FergusonOctober
"I have two sons and a daughter. I want a world for them where the people who are supposed to be community helpers are actually helping, where they can trust those people to protect and serve rather than control and repress," Ashlee Wiest-Laird, 48, a Baptist pastor from Boston, told the Associated Press during the march. Wiest-Laird, who is white, adopted two sons, ages fourteen and eleven, who are black.
"What I see happening here is a moment in time. There's something bigger here," she told AP.
As part of the demonstration, protesters held picket signs with slogans about ending racial injustice and police brutality.
Here are thirteen of the most powerful signs we saw at the Ferguson October march downtown:
Mass marches to combat racism? What is this, the '60s?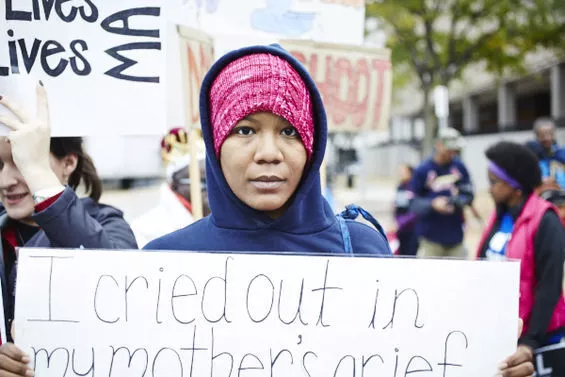 This protester wrote a Sojourner Truth quote on her sign: "I cried out with my mother's grief, none but Jesus heard me! And ain't I a woman?"
A sign about how identity means more than skin color.
Activists from other movements have joined Ferguson demonstrators.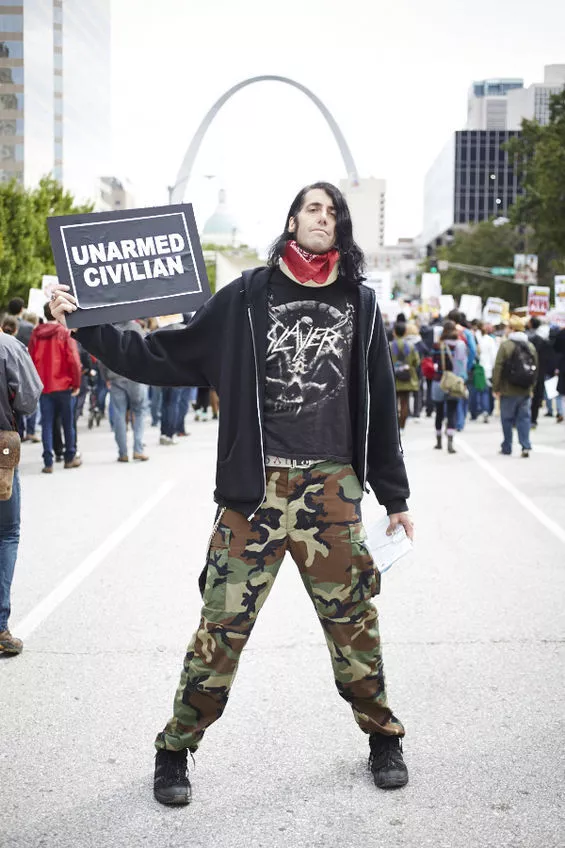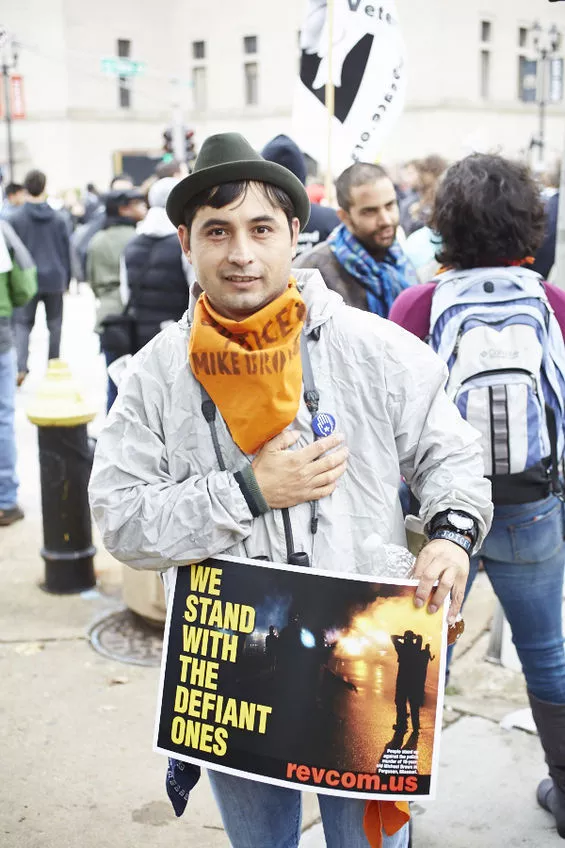 Don't tase me, sure, but really don't shoot me, bro.
More moving signs on page two.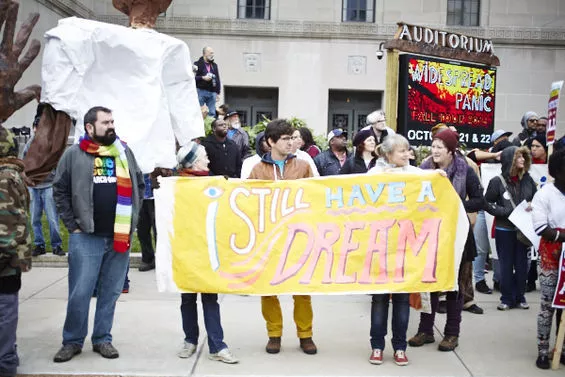 A protester on the left holds a sign that reads, "I hope I don't get killed by police today."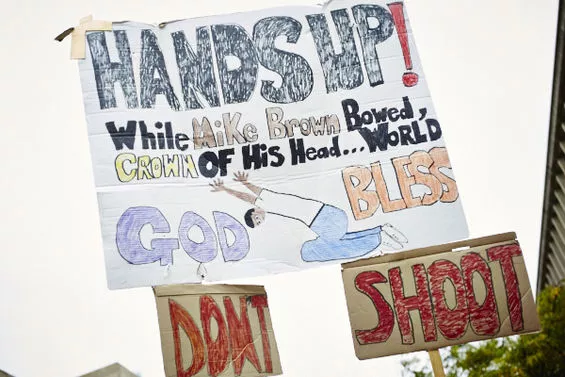 This sign illustrates how witnesses say Michael Brown looked before he was killed.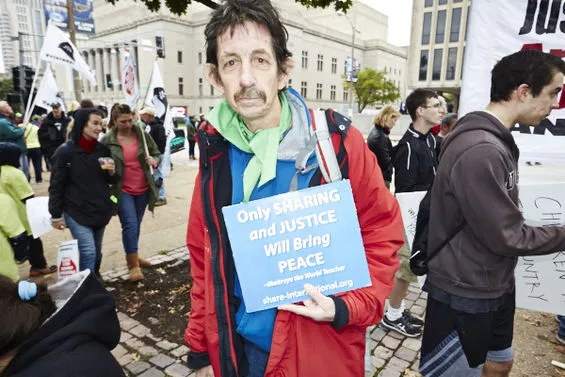 Not all of St. Louis agrees.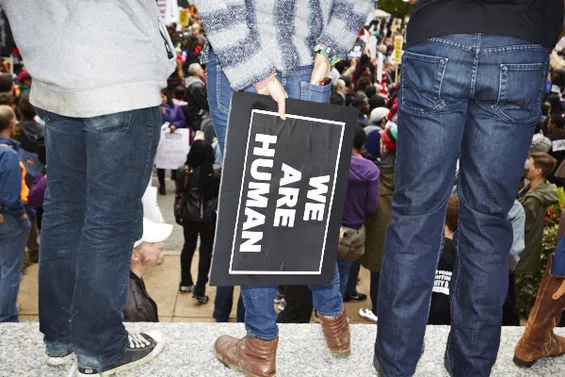 Something must really be wrong if this basic point is being misunderstood.
There's been a Ferguson-Palestine connection ever since police started using tear gas in Ferguson and Palestinians offered advice on how to wash it out.
Follow Lindsay Toler on Twitter at @StLouisLindsay. E-mail the author at Lindsay.Toler@RiverfrontTimes.com.