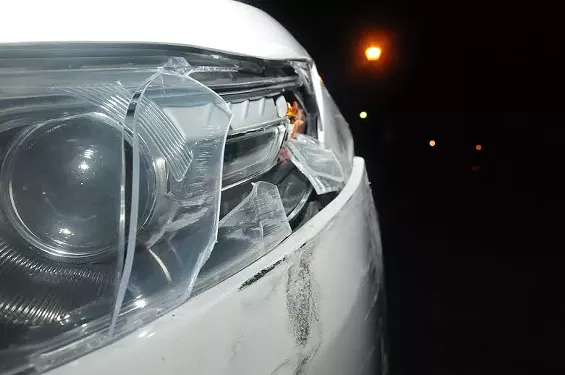 St. Louis County Police
A police car was damaged after an armed suspect crashed into it before fleeing on foot from police. Officers later shot and killed him and recovered his weapon.
Two St. Louis County Police officers shot and killed a 42-year-old St. Louis man who was armed with a loaded rifle and searching for his ex-girlfriend, according to police.
Three independent eyewitness have corroborated the officers' accounts of how Michael M. Willis, Jr., ended up dead on a construction site near the 8000 block of Anodyne Lane Thursday night, police said.
The shooting comes less than two months after a Ferguson Police Officer shot and killed unarmed teen Michael Brown -- an act that spurred violent standoffs with police, plunging Ferguson into a state of emergency.
See also: Michael Brown: Riots Follow the Fatal Police Shooting of a Ferguson Teen
The incident started around 8:30 p.m. when Willis, of the 6100 block of Jefferson Avenue, began banging on a woman's apartment door armed with what she called a "sawed-off shotgun," according to police.
Willis was gone by the time police arrived, but witness told the officers he had an "AK-47 type rifle" and was looking for an ex-girlfriend.
Just before 11 p.m. that same night, Willis came back to the apartment in the same black, four-door vehicle witnesses described earlier.
Police tried to approach Willis, who was in the car, but stopped when they saw him lift a rifle and point it in their direction, according to police. Willis then drove his car at the officers, who managed to get out of his way, and collided head-on with a police vehicle, causing the car to rebound, strike a second police vehicle and get stuck on a curb.
Police released this photo of one of the damaged police cars.
In a video released by police, Willis can be seen exiting the smoking car with a rifle in his hand.
Police also released this low-quality photo of Willis running from the car with a rifle in his left hand.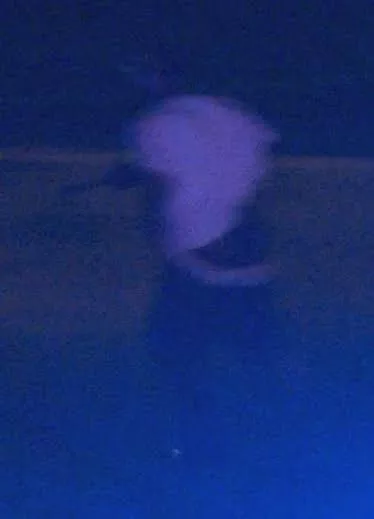 St. Louis County Police
Michael Willis runs from police with a rifle.
He then ran east through a row of apartments and into a nearby construction area, hiding behind a backhoe and aiming his rifle at the officers, according to police.
The two officers -- both white with four years of experience on the force -- fired. When Willis was incapacitated, officers called for an ambulance, and paramedics pronounced him dead at the scene.
Detectives found a loaded Beretta rifle with a folding stock with Willis.
Follow Lindsay Toler on Twitter at @StLouisLindsay. E-mail the author at Lindsay.Toler@RiverfrontTimes.com.