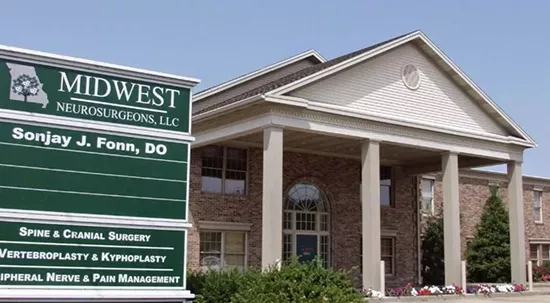 via
The fix may be in for a spine-fixing surgeon in Cape Girardeau.
There's a whole lot of sweet, sweet cash to be made on commissions for distributing medical equipment to hospitals -- especially when you are a neurosurgeon who runs his own medical device distribution company.
That was the scam engineered by Cape Girardeau neurosurgeon Dr. Sonjay Fonn and his fiancee/employee Deborah Seeger, who allegedly used the money to purchase a house, boat and airplane, according to a federal indictment filed yesterday by the U.S. Attorney's Office for the Eastern District of Missouri. Both are facing federal felony charges.
The duo apparently hatched a scheme to demand "exorbitant commissions" from manufacturers who supplied a local hospital with spinal implants.
See also: Mom, Son Scam Elderly Woman, Move Into Her House, Promise Animal Shelter in Her Name
The plan boiled down to a conflict of interest between Fonn and the medical supply company he also owned.
Here's the setup: Fonn and Seeger jointly operate a medical supply company called DS Medical LLC, which buys the surgical equipment used by Fonn's medical practice, Midwest Neurosurgeons LLC.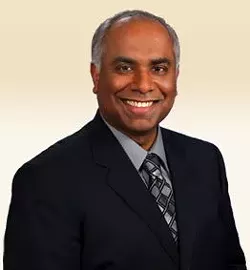 Fonn would inform the hospital about an operation and what equipment he needed, and the hospital then bought the supplies from Seeger at DS Medical. Seeger in turn gouged manufacturers on the commissions for the sales.
Federal investigators say Fonn figured out that the more surgeries he performed, the more commissions DS Medical could rake in.
"Dr. Fonn altered the way he practiced medicine, generally using more spinal implants in each of his surgeries while performing more surgeries than he typically performed before or after DS Medical was operating," says the U.S. Attorney's office.
Records appear to show a suspicious jump in Fonn's business as the plan went into action.
In December 2008, the first full month of operation for DS Medical, Fonn ordered about $1.3 million worth of spinal implants for his surgeries. Investigators found that number was more than double what other local doctors performed over the same time period.
A federal lawsuit filed in July goes into further detail, alleging that Fonn was DS Medical's only "true physician customer" and that Fonn and Seeger, who got engaged in June 2008, now live together in a house bought with $284,000 they made off commissions.
"We are very confident that there will be no basis for any criminal charges, and the only regret we have is that we're going to have to wait on the court date to prove it," says Fonn's attorney James Martin, according to the Southeast Missourian.
The federal charges against the two come from violating the Medicare Anti-Kickback Statute, which prohibits doctors -- and anyone, for that matter -- from accepting money in return for arranging federally funded medical services.
Since Fonn and Seeger were allegedly playing both sides of the medical supply game, they're now facing four felony charges, and each carries a maximum penalty of five years in prison and fines up to $250,000.
Follow Danny Wicentowski on Twitter at @D_Towski. E-mail the author at Danny.Wicentowski@RiverfrontTimes.com