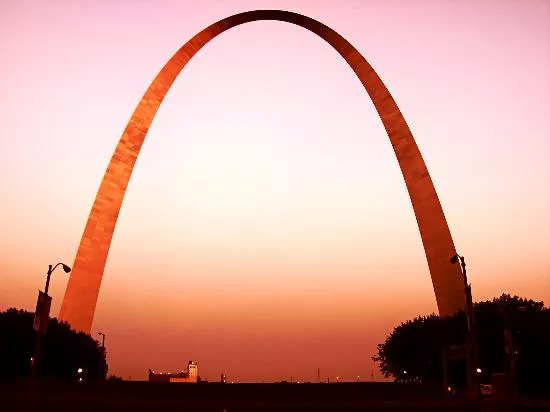 File photo
Is the sun setting on St. Louis' opportunity for ultra high-speed fiber?
Four years ago Google announced that it would test an ultra-high-speed fiber network in one United States city before exploring how to deploy similar networks across the country. With a speed of about 100 times faster than the standard Internet connection -- one gigabit per second -- Google Fiber in 2010 held the promise of revolutionizing productivity while increasing jobs and sparking an economic boom.
Naturally, St. Louis wanted a piece of that action. Mayor Francis Slay's office put together an application detailing why the Gateway City should be Google's guinea pig and even PC World backed St. Louis as a good candidate for high-speed broadband.
Alas, Google's fancy-pants network went to St. Louis' cross-state rival Kansas City, which has attracted new business to the region thanks to its newfound high-speed access. In fact, we didn't even land on Google's list of post-KC cities that would receive the fiber treatment. But that doesn't mean St. Louis has forgotten about the endeavor.
On Thursday the St. Louis Broadband Summit attempted to address why ultra-high-speed Internet networks are critical to St. Louis' future and what kind of challenges the region faces in making it happen. Organized by the St. Louis Regional Chamber, KETC (Channel 9) and the St. Louis Business Journal, the event advocated that St. Louis is ready to reap the economic and creative benefits from a project of this magnitude. Here's what we learned by following #FiberSTL on Twitter:
1. ST. LOUIS HAS GREAT POTENTIAL.
NEF, a fiber carrier and consultant, issued a connectivity report on the St. Louis area, saying that the region already has a foundation for fiber, but work must begin immediately to go from slower DSL to ultra-high-speed broadband.
2. START WITH THE BUSINESS HUBS.
Where can a city get quick support for ultra-high-speed fiber networks? From hubs of data-driven activity such as universities, science corridors and business centers, of course. Once those are on board, it's easier to expand networks to residential areas. Michael Orlowski, an associate at Polsinelli who concentrates on entrepreneurial clients, said that there are plenty of community improvement districts in St. Louis that might lead the way.
3. PLAY NICE, EVERYONE.
Providing fiber throughout the St. Louis area would require cooperation among municipalities and organizations -- something the Gateway City isn't known for.
On page two, learn about St. Louis' only gigabit community.
4. INVOLVE RESIDENTS.
Highland, Illinois, is the greater St. Louis region's only gigabit city, ditching unreliable service providers to build a fiber network of top speeds with the potential to expand throughout the state. The network is 80 percent complete and has kept -- and lured -- businesses in Highland while setting a national and global example for high-speed cities, but city manager Mark Latham said it wouldn't have happened without residents demanding a better alternative.
5. EMULATE WINNERS.
There are several cities of comparable size to St. Louis that have successfully implemented fiber. Lev Gonick of OneCommunity in Cleveland, Ohio, said his city started small and gradually received community buy-in.
Chattanooga went even further, gaining support by building a next-generation electric system with a 100 percent fiber-optic network as its backbone, said Katie Espeseth, vice president of new products at EPB Fiber Optic.
6. FIBER IS A GAME CHANGER.
Every aspect of life in St. Louis could be affected by an ultra-high-speed network, panelists said.
THE BIG MESSAGE: START NOW.
There's no time to waste when it comes to fiber; deploying a network like this takes major time and planning.
For more information about the St. Louis Regional Broadband Summit and its takeaways, visit stlbroadbandsummit.org. For more about Google Fiber, visit fiber.google.com/about2.