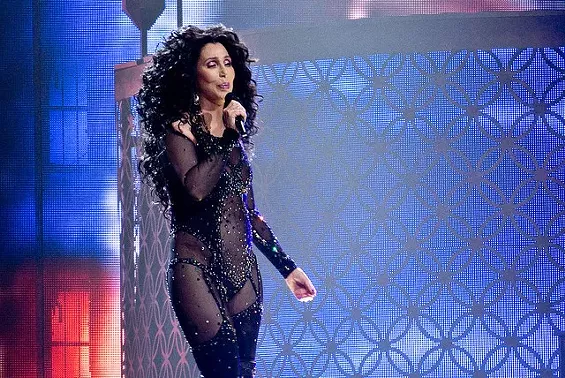 David R Carroll via Flickr
She's got you, babe.
You can't spell Cherokee Street without Cher.
With that appropriately loose logic, Cherokee Street will be vying to break the Guinness Book of World Records record for the most Cher impersonators at one time. And they'll need your help.
People dressed as Sonny and Cher, including flawless Cher impersonator Steven Andrade, are gathering at 7 p.m. Saturday at the corner of Iowa Avenue to take a photo to send to the world record authorities.
See also: Southern Living Names Cherokee Street "Next Great Neighborhood"
The best part? Anyone over 21 wearing a costume gets a free bottle of Stiletto Vodka, according to the event's Facebook page. Snap out of it!
The photo shoot is just the beginning of the Cher celebration. Bars along Cherokee -- Melt, The Fortune Teller Bar, The Whiskey Ring, Yaqui's, Los Punk and Art Bar -- will serve Cher-inspired cocktails for the occasion, and Andrade will make an appearance at the Casa Loma Ballroom.
Check out the event's Facebook page for more.
Follow Lindsay Toler on Twitter at @StLouisLindsay. E-mail the author at Lindsay.Toler@RiverfrontTimes.com.