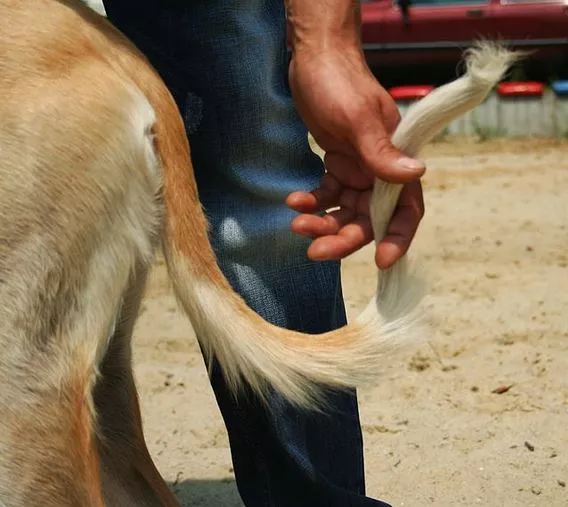 Pleple2000
Humans having sex with dogs is illegal.
A CEO of a Christian resort center in Missouri was arrested for attempting to have sex with a dog.
Jerry Hill, the president and CEO of the Windermere Baptist Conference Center, a "Christian setting in which life changing experiences may occur," according to its website, was nabbed during a sting operation by the Boone County Cyber Task Force on suspicion of attempted unlawful sex with an animal and attempted animal abuse.
It all started last week when Hill allegedly put an ad on Craigslist looking to have sex with a dog and another animal. Police refused to say what kind of "other" animal, according to the Columbia Tribune.
A concerned citizen reported the ad to police, who then embarked on a week-long investigation to lure Hill in with the promise of dog sex.
Undercover task force agents convinced Hill to meet them in Columbia for a canine sexual encounter. When Hill arrived, he was arrested.
See also: Poop in the Loop: Who Let This Turd Sit on the Masters of Sex Walk of Fame Star?
The story has since gone viral with write-ups on several national news sites. And Christian news site Word & Way reports that Hill will likely lose his job.
"We are concerned for the well-being of Jerry...and we are also concerned with the well-being of Windermere," says Arthur Mallory, chairman of the Christian conference center. "Windermere will continue to function in a good way.... It is a significant piece of God's kingdom's work."
Hill faces class A misdemeanor for each of the charges against him.
Having sex with animals was made illegal only recently in the Show-Me state. Back in 1999, there was a heated debate over whether bestiality should even be criminalized. See also: All Opposed, "Say Neigh"
A law was eventually put into place. But before that, Missouri was considered a safe haven for animal "lovers."
The BBC even made Hidden Love: Animal Passions, a documentary about the bestiality community in Missouri, which featured men who moved here for the sole purpose of being free to engage in coitus with their pet.
One of the men featured in the documentary was Mark Matthews, who unofficially married his horse, Pixel, and even wrote a book titled, The Horseman: Obsessions of a Zoophile.
Matthews would later bring his message to a wider audience via the Jerry Springer Show -- which Springer himself said was the craziest episode he had ever made.
Follow Ray Downs on Twitter:
E-mail him at Ray.Downs@RiverfrontTimes.com.