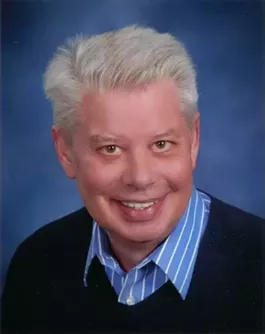 It's a dream of every radio station owner, but a dream that has probably never been realized until now.
"They're actually thanking me for the ads," says Elmo Donze, owner of classic-rock station KBDZ (93.1 FM) in Perryville. "This has never happened before."
But it's not the ads for car insurance or ambulance chasers that people are praising. Rather, people are grateful for the $10,000 worth of advertisements endorsing medical marijuana legislation that Donze donated to Show-Me Cannabis earlier this year.
Such a move might be considered politically risky for the more corporate radio behemoths, but if Donze's effort is any indication, listeners love it.
"People I don't know stop me in the local grocery store and thank me for running those ads," he says with a laugh.
See also: McCaskill: Not Sure If Rape Victims and War Vets with PTSD Should Get Medical Marijuana
There's no way of knowing for sure, but the $10,000 block of ads might have had an influence on Missouri lawmakers who voted in favor of the recent CBD oil bill that will allow patients with severe epilepsy to use the marijuana-based medicine for their treatment. But that's not enough for Donze.
His close friend was recently diagnosed with stage-four cancer and will require heavy chemotherapy.
"He would benefit greatly from medical marijuana to offset the side affects of the treatments," Donze says. "But this is not Colorado."
Wanting to see some more progressive changes in Missouri, Donze says he's considering donating another block of advertising to the marijuana reform effort -- he just wishes he wasn't the only one.
"It's a common-sense argument, and some old guy like me should not be afraid to do it," says the 60-year-old radio veteran. "I'm disappointed in my peers at the Missouri Broadcasters Association and the Missouri Press Association. They should accept the challenge."
See also: U.S. Congress Votes to Stop DEA Raids on Medical Marijuana, No Thanks to Missouri Reps
However, any future ads might not get as much of a reach as before -- and Jesus is to blame.
Donze's station is based in Perryville and the coverage area doesn't officially include St. Louis, although he says people as far as St. Charles can still get the signal. However, the rock DJ informs us that Emmis Communications' (owners of KSHE) recent sale of an FM translator to Christian radio giant K-Love means that anybody in the St. Louis area who was getting classic rock on 93.1 will now be getting Bible tunes on that dial.
And there's probably a good chance the new Christian radio station won't be airing any medical-marijuana ads.
However, St. Louis-area listeners can still get their classic rock and medical-marijuana ads from the station's website at classicrock931.com.
Follow Ray Downs on Twitter:
E-mail him at Ray.Downs@RiverfrontTimes.com.