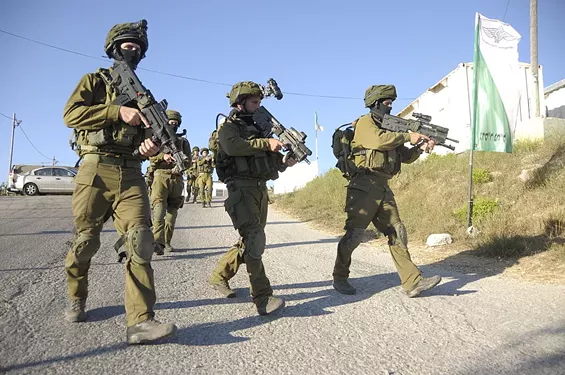 A former St. Louisan who joined the Israel Defense Forces was injured by an explosive device in Gaza on Wednesday during ground operations.
The St. Louis Jewish Light reports that Max Levin, 21, was part of a special unit that handled and disarmed explosive devices. During a house-to-house mission, the unit opened a door to a home that had an explosive device, according to Levin's father, Bud Levin, a former longtime CEO of Midwest Petroleum Co.
Three other IDF soldiers were killed. Levin suffered a shrapnel would to the head but is currently in "satisfactory condition" at a hospital outside Tel Aviv.
The three IDF soldiers who died in Levin's unit brings the number of Israeli military deaths to 32, according to Haaretz.
See also: St. Louisan-Turned-Israeli-Soldier Honored by Israeli Defense Forces
The Palestinian death toll is now at 718, with 400 deaths occurring since the beginnings of IDF ground operations began last week.
At least two of the IDF soldiers who have been killed were Americans fighting for the Israeli military. Overall, there are approximately 750 Americans in the IDF.
"Service with the IDF is something that many Americans do proudly, and we have no issues," says U.S. State Department spokeswoman Marie Harf.
See also: At Vigil for Palestinians Killed in Gaza, Protesters Criticize Media, U.S. Aid to Israel
When he lived in St. Louis, Levin attended the Saul Mirowitz Jewish Community School. Cheryl Maayan, head of the school, tells the Jewish Light: "We send our prayers to Max, wishing him a complete and speedy healing of body and spirit. We hope that Max knows there is a community here in St. Louis whose hearts are with him at this time."
Follow Ray Downs on Twitter:
E-mail him at Ray.Downs@RiverfrontTimes.com.