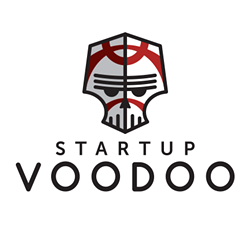 There's something special, a secret ingredient that separates successful startups from ideas that never get off the ground.
Aaron Perlut, founder at Elasticity, says it's more than just having a great idea or being able to share your idea with investors. Perlut calls it "special sauce," but it might as easily be called luck.
Startup Voodoo, a Midwest tech conference coming to Ballpark Village in September, is named for that special, galvanizing force that propels motivated and imaginative entrepreneurs to launch new services, products and apps.
"People think about startups like there's some sort of magic, there's some sort of juice that makes it sexy," says Edward Domain, chief executive operator at Techli and a founder of Startup VooDoo with Perlut. "With a startup, you start with nothing and you work your ass off to make something grow. You can start your own path in life, live the way you want. [Entrepreneurs] tend to reject the status quo, and I think 'voodoo' is a fun play on that."
See also: Launch Code: How 42 "Unqualified" People Landed Dream Tech Jobs in St. Louis
Founders hope the tech conference strengthens St. Louis' ties with the other rust-belt tech hubs turning the Midwest into silicon prairie while establishing St. Louis' role as a regional tech leader.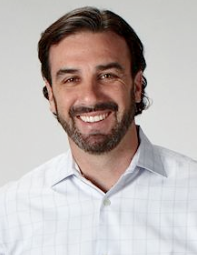 Aaron Perlut, one of Startup Voodoo's founders.
"Being a startup hub is kind of the new black, it's the chic thing for a city to do," Perlut tells Daily RFT. "Some of it is putting lipstick on a pig, and some of it is real."
St. Louis is the real deal, Perlut says. With two startup accelerators, funding programs like Arch Grants and an alumni class of successful entrepreneurs returning to St. Louis to invest, the Lou is on the cusp of a region-wide technological movement, he says.
"It makes geographic sense to really position St. Louis at the center of all this great startup activity that's happening in the Midwest," Perlut says.
But it's about more than geography, Domain adds.
"St. Louis is on the rise," Domain says. "All of a sudden we're seeing all of this great stuff happening. St. Louis is said to have a lot of old money sitting around...and old money is going to see this and say, 'OK, this is legitimate, we need to invest in this.'"
But you don't need "old money" to sign up for Startup Voodoo. Perlut and Domain designed Startup Voodoo to offer something to everyone in the startup world, including people looking for funding for their first big ideas, looking for software coding job with local companies or simply looking for inspiration.
Participants will hear from leading entrepreneurs, including Jim McKelvey, a St. Louisan who co-created Square with Twitter-founder Jack Dorsey, David Karandish, chief executive officer of Answers.com, and Sherwood "Woodie" Neiss, named by VentureBeat as one of the most influential thought leaders on crowdfunding. Tom Foremski, the first journalist to leave newspaper and blog full-time about Silicon Valley, will moderate discussions.
Edward Domain, one of Startup Voodoo's founders.
One entrepreneur with a little "startup voodoo" of his or her own will leave the conference with $10,000 in cash, legal help and marketing support as the winner of the Most Promising Midwest Startup contest.
"Some of these early-stage startups may have a great idea, but they don't have a pot to piss in," Perlut says. "You give them $5,000 and marketing and legal help, and it's extremely valuable to them."
A panel of judges will determine which of the three finalists wins the contest, but in the meantime, contestants are organized by city, creating a list of some of the most up-and-coming entrepreneurs and ideas in cities across the Midwest. That helps put an end to the "turf war mentality" Perlut says can stifle creativity and collaboration.
"Over the past three years, St. Louis has gone from having a very limited startup ecosystem to really being on the way to having a robust one," Perlut says. "When you have this healthy ecosystem, you ultimately see it breeding more successful startups. They have the funding. They have the mentorship. They have the peers to learn from. It's all essential."
Follow Lindsay Toler on Twitter at @StLouisLindsay. E-mail the author at Lindsay.Toler@RiverfrontTimes.com.